An expertly-embellished curtain rod can boost the "wow" factor of your window treatments, and help attain the luxurious look for your space. If you're unable to decide on the right curtain rods for your window treatments, you're not alone. Several people cannot choose the right one that complements your window treatments as well as your interior décor.
We've covered all the details you should know before you decide on a particular curtain rod. From the varieties of curtain rods available to purchasing the best-suited ones, this precise guide covers everything that you are looking for.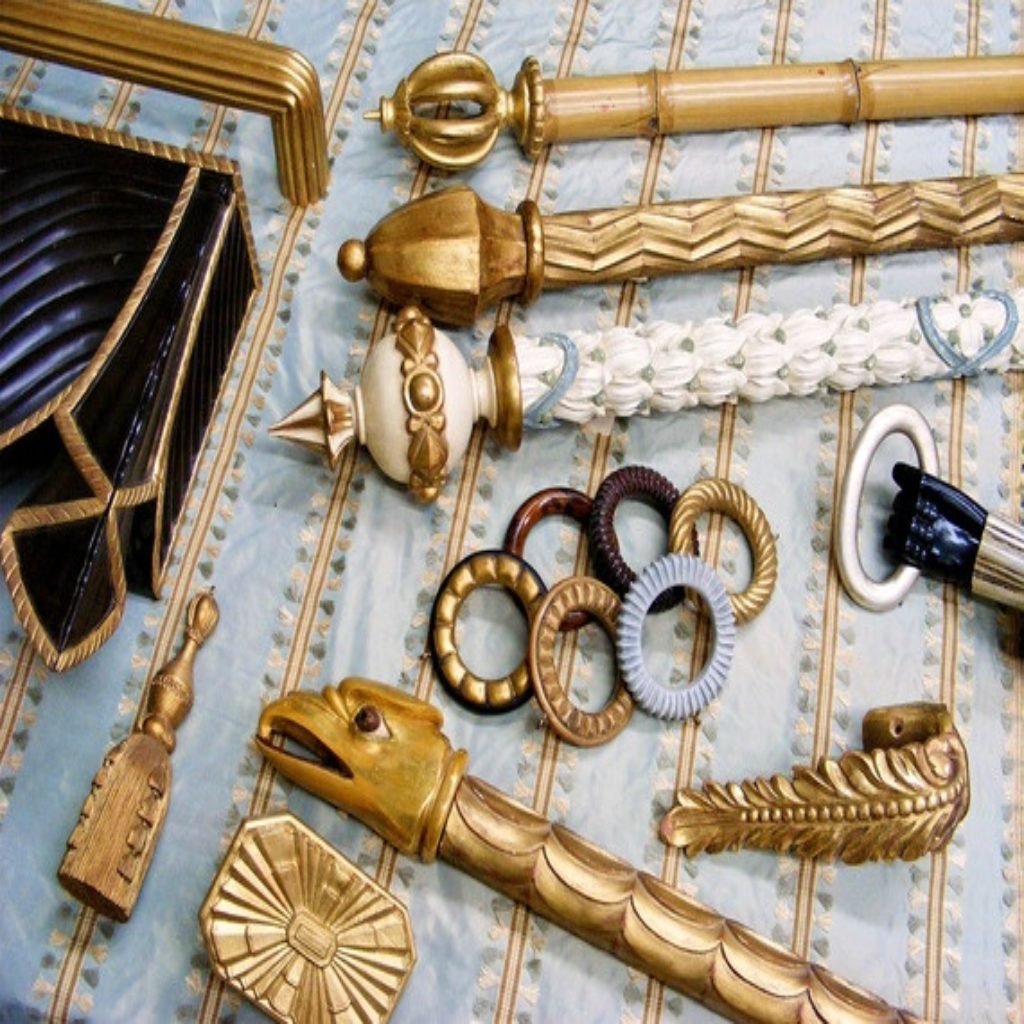 Find out How Much Weight You Want It to Support:
First of all, selecting a curtain rod should rely on the curtain fabric—heavier curtains require robust rods to stay in place for a longer time. If you are planning to install heavier curtains for your window treatments, you should consider purchasing the rods that are crafted to withstand heavy fabric.
Keep Your Room Requirements in Mind:
Some specific rooms certainly require a specific type of curtains and rods. For example, your kitchen and bathroom need custom rods to meet the specific window requirements. They have smaller windows and you need to install valances paired with adjustable rods.
Decide on the Color and Finish:
Now it comes to finding the right color and finish of your curtain rods that add dimension to your windows. If you are planning to install linen curtains, then pair them with a sleek and cast-iron curtain rod to enhance your window treatment.
On the other hand, choosing metallic finish curtain rods can help you add depth to the aesthetic attraction of your room. And wooden curtain rods are frequently recommended to pair with cotton curtains to create a relaxing space.
Take Care of the Length of Your Curtain Rods:
Don't ignore the significance of the length of your curtain rods. As a general rule of thumb, a curtain rod should be 4-6 inches more than the length of your window frame. An extended rod creates a grand look, giving more space to open your window.
Select the Best-Suited Curtain Rods That Suit Your Style and Home Décor:
A carefully-selected curtain rod can add so many elegant touches to your home's unique interior décor. To meet your requirements, manufacturers offer a large selection of decorative rods in different shapes and designs.
Below are some popular types of decorative curtain rods that you can choose for your custom window treatments:
Single Rods: A single rod is one of the most common categories of curtain rod that comes with a single rod and capped with a decorative finial. Such rods are installed to hang single curtains.
Double Rods: As the name suggests, double rods are crafted with two separate parallel rods, along with some other decorative pieces. It is preferably ideal for rooms with large window frames. If you want to install blackout curtains in your living room, using double rods will add to its basic functionality.
Traverse Rods: Traverse rods feature clips to hold the curtains. These rods are generally recommended for wide window frames, or for the rooms that need divider curtains.
Wrapped Rods: Wrapped rods should ideally be used for blackout curtains. If you want to darken a room, go for the wrapped rods that can help you use your curtains to block the sunlight coming into your room.
How to Install Curtain Rods?
Installing a curtain rod may look like a tricky and intimidating task, but Galaxy Design offers some important tips to help you make it easy and flawless exercise for you. Do you have a large window and need privacy/sun protection? Galaxy Designs recommends installing a heavy-duty deco rod, which everything you need.
Watch this video to learn the tips for installing heavy-duty deco rods in your room: