Motorized Shades & Blinds
Honeycomb shades can be programmed so that they can be bottom-up or top-down for the most amount of control of sunlight and privacy.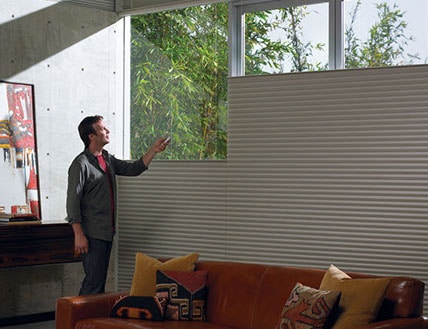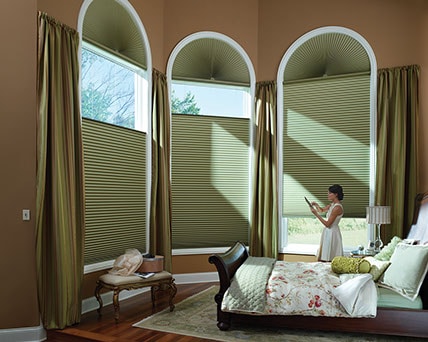 Arch windows shade can be programmed by simply placing a solid panel of shade on the top and having the bottom shade able to meet to top stationery panel.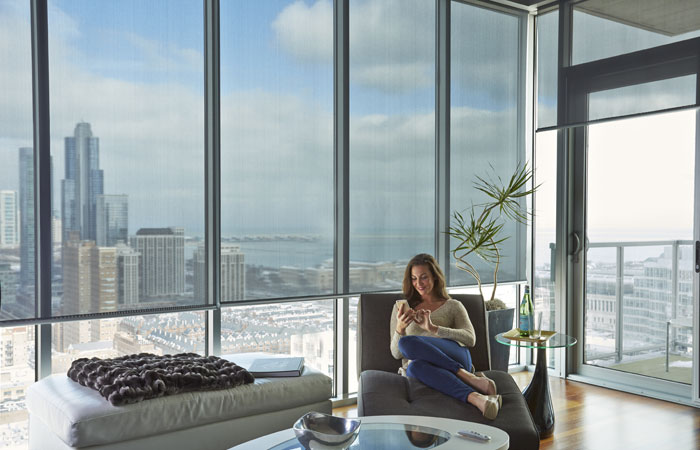 Solar shades provide the best solution if you are looking to have sunlight and view all at the same time.
Motorized Shades & Blinds
There has been a lot of advancement in technology within the past few years in the window treatments industry. The introduction of motorized shades, blinds, and other operations provide the customers with convenient, stylish, and safe ways to address homes.
4 reasons to switch to motorized shades and blinds
Discover absolute comfort
You can comfortably control your motorized shades and blinds using a remote control, smartphone, or tablet. With Galaxy Design, everything will become easier.
Experience moments of silence
At Galaxy Design, we have an exciting range of motorized system that provides you with an unequaled acoustic performance when raising or lowering blinds. These blinds won't make any noise to disturb you.
Reduces the use of energy
Our motorized interior blinds come with sun sensors which make them smart and connected while it also allows you to adjust them according to the outside conditions. As a result, it'll help you easily control energy spending more effectively.
Create a customized interior that reflects your personality
Choosing an effective motorized system is similar to selecting a new lifestyle. You can play with the natural light and create your own ambiances and achieve peace, privacy, and tranquility.
What are the different types of blinds you can choose from?
Depending on the fabric selected, these blinds will protect you and your family from the sun's glare while it can even provide total darkness. It will depend on you how you want to want the atmosphere to be and how you would like to create the interior.
Adjustable stats enable you to easily regulate the intensity of the natural light to brighten your interior according to your wish.
Easily control the intensity of light. Choose this custom fabric to be able to protect your privacy or enjoy the sunshine in a more intimate atmosphere.
These blinds optimize the temperature of your rooms thanks to their ultra-efficient insulating properties and abilities to capture heat.
Other types of blinds in the market include vertical blinds and standard blinds. Their main advantage is that these blinds maintain your privacy while also helping you enjoy the soothing sunlight.
Why choosing Galaxy Design for motorized shades and blinds is a smart choice?
With the advancement in technology, a lot of companies have emerged in the field of motorization and automation. However, there are certain companies that are always one step ahead of the chasing pack. We are one of them. Here are some of the reasons why many of our loyal customers choose Galaxy Design for motorized shades and blinds.
The safety of children is very important. Keeping that in mind, motorized shades and blinds are excellent options for window treatments. These can be operated without cords while they also create a safe environment for pets and kids.
Our motorized shades and blinds make it convenient for you to control all the windows with a touch of a button. We have programmed them in a way to open or close them depending on your preferred position.
All the windows are easily accessible
Galaxy Design is the perfect choice for you if you want to keep within reach of every window. You can also control the privacy or amount of light you want coming through the windows using a remote control. No need for any ladders or step stools.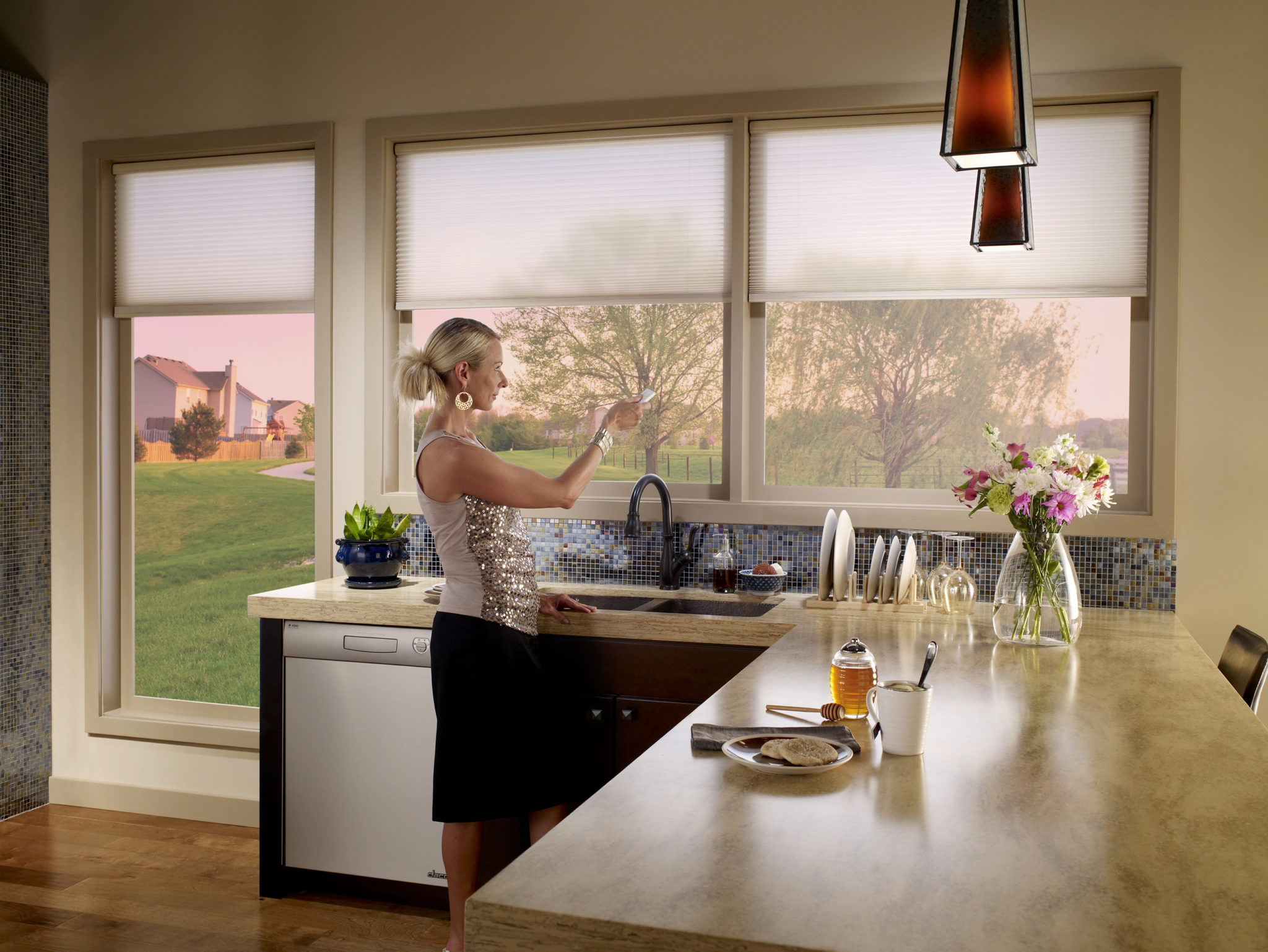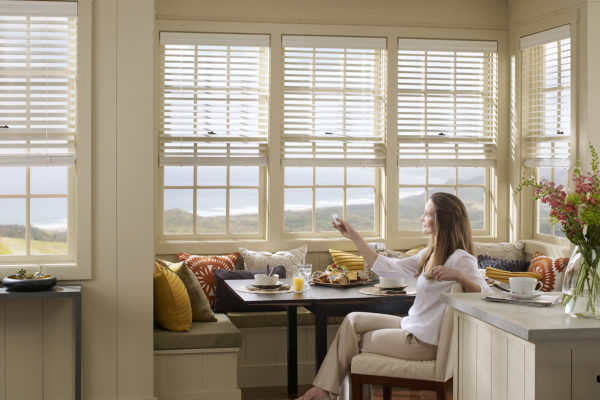 Why choose Galaxy Design?
 40-year track record providing elegant custom draperies.
Unique Drapery Designs
Friendly and Knowledgeable Customer Care Specialists available to help with any issues or concerns that may arise.
Designers who will work with you until you find the designs that you love.
 An exclusive selection of Royal Drapery Designs packages
Hand-painted Captivating Drapery Hardware embellished with Swarovski crystal elements
Luxury interior design experience from the comfort of your own home at a time that is convenient for you
Purchase with confidence, we stand behind all of our products and workmanship making sure that you are fully satisfied with your Royal Draperies.
100% Satisfaction Guarantee Why? Because window treatments from Galaxy design should make you happy.
Our Elegant Drapes are the focal point in any room and we want our customers to love what they see every day! If you aren't completely satisfied with your custom drapery for any reason, we will work with you till you are.