Motorized drapes and curtains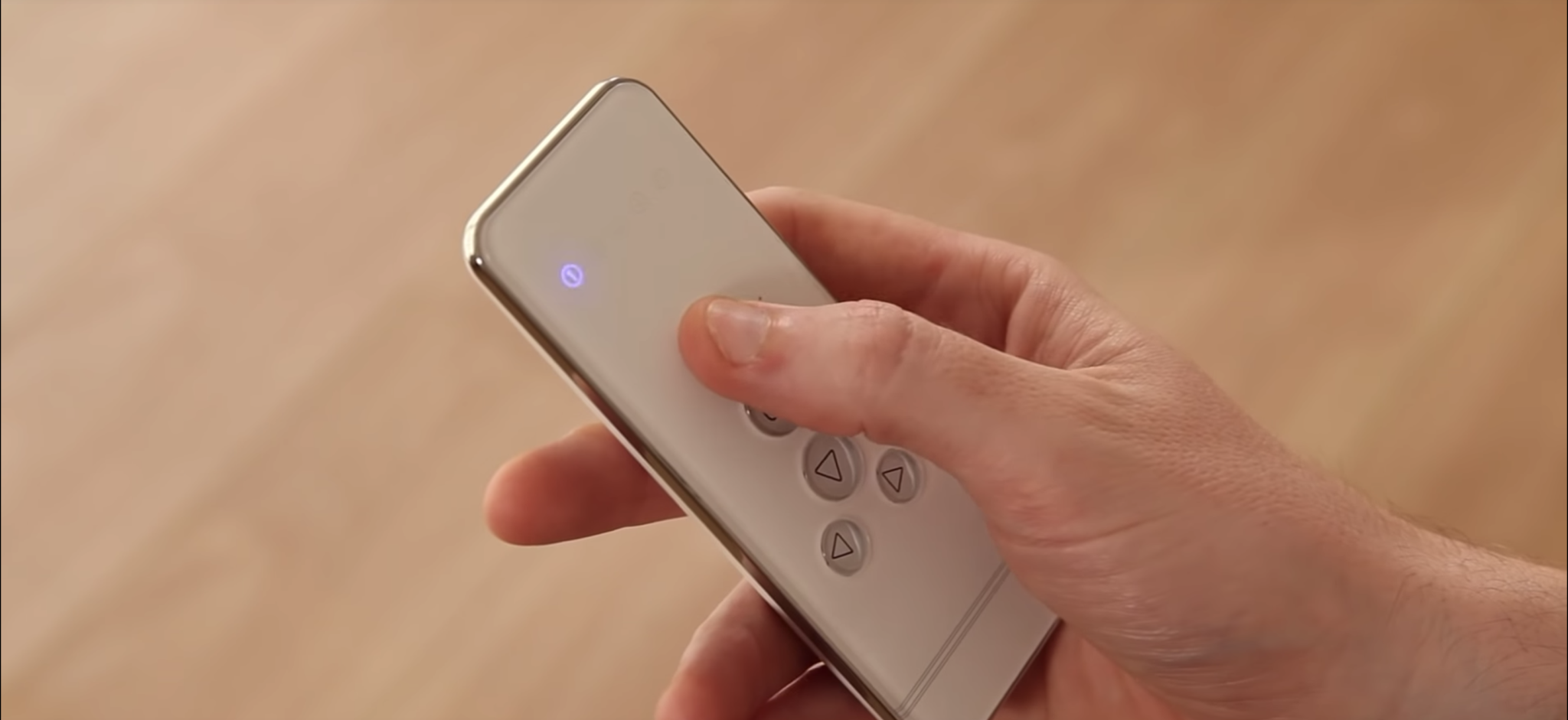 With the touch of a button you can watch your window coverings glide from side to side, up and down, and stop exactly where you'd like.
Motorized Curtains & Drapes improve our living conditions and prosperity.
Our motorized curtain system can be opened from left to right, right to left or center to suit any size windows.
There are several ranges of affordable moderate Electric arrangements, extending from standard and financially savvy to premium choices.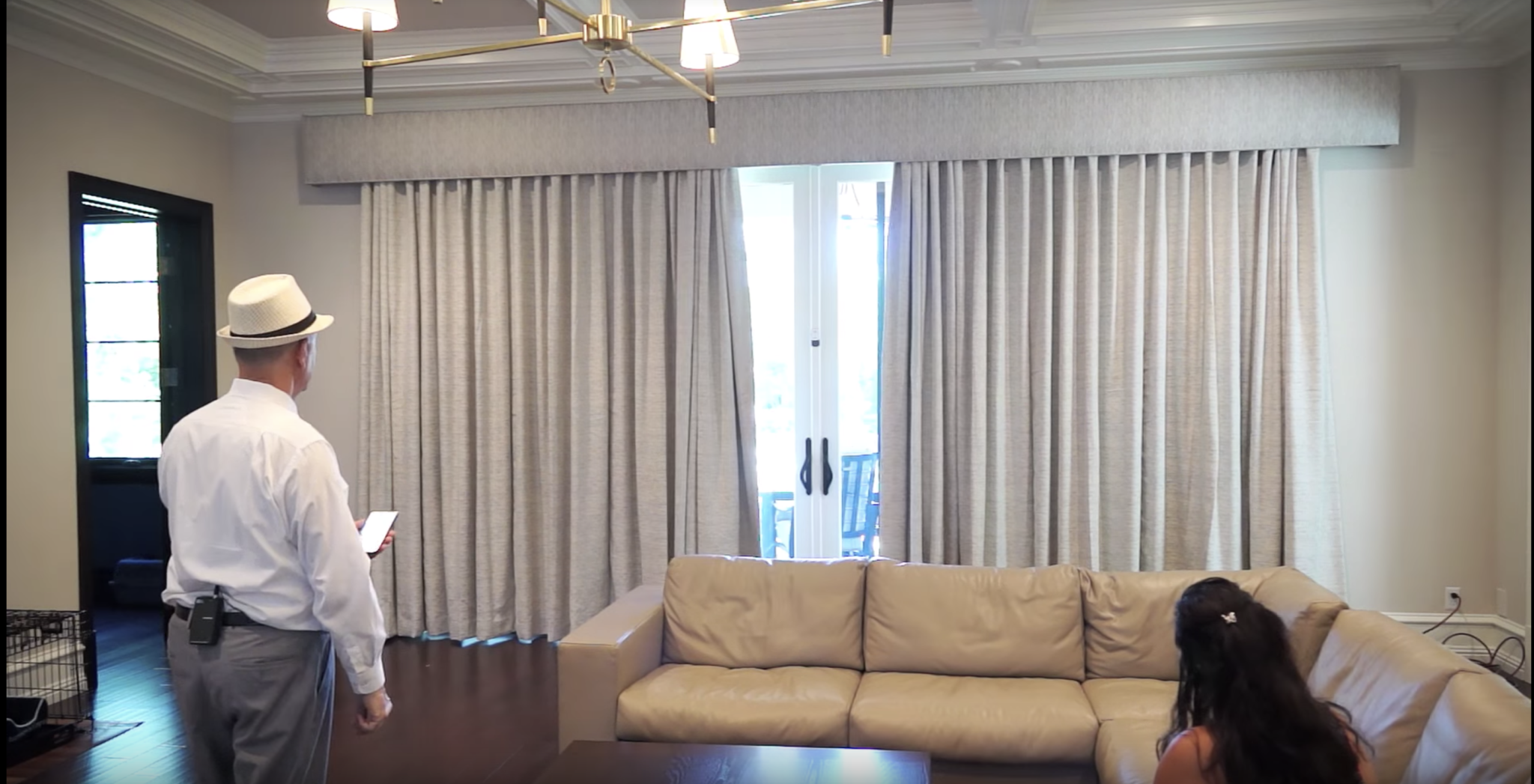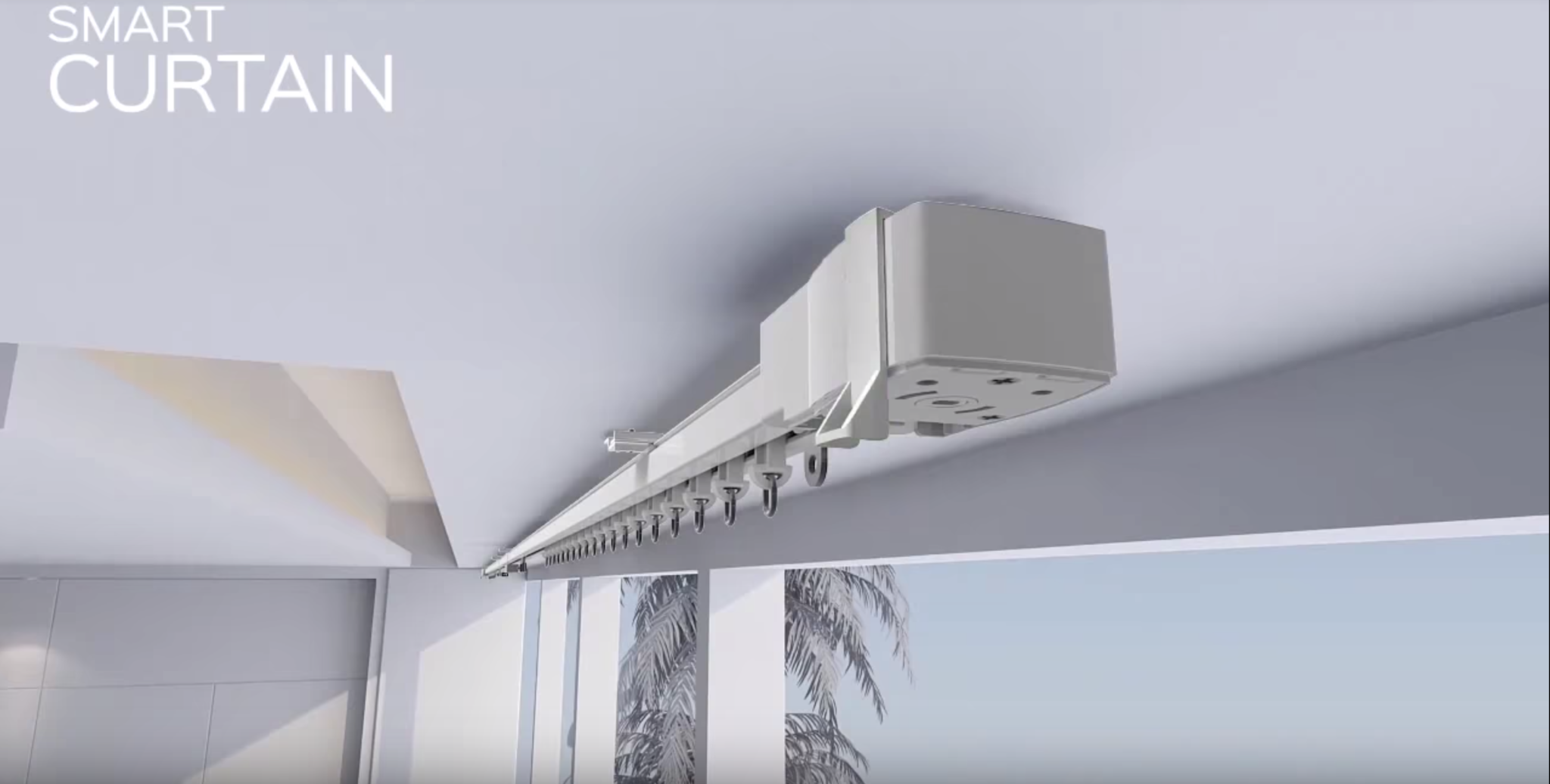 Motorization eliminates the need for possibly hazardous cables and chains in your home, assisting kids and pets to live in a safer atmosphere.
Our motor is perfectly suitable with HOME AUTOMATION SYSTEMS, enabling you to streamline the control of your window covers, lighting, home amusement, security and warming/cooling frameworks all with one control.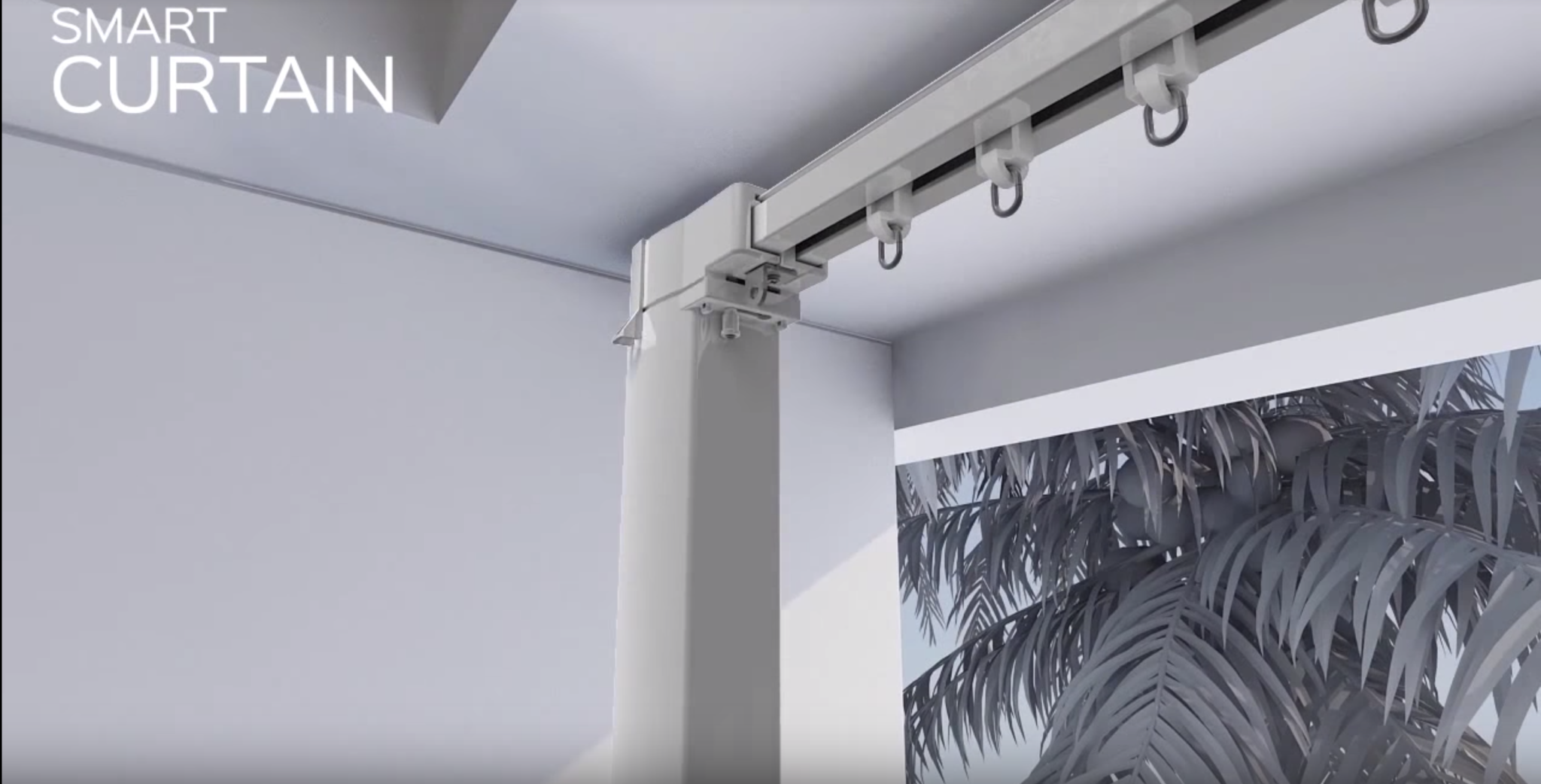 Motorized window treatments give you multiple options to open, tilt, and close your drapes and curtains with just a push of a button or with a tap on your phone. These remote-controlled window treatments are the ultimate when it comes to convenience and comfort. These are perfect for windows that are hard to reach.
Motorized window treatments can greatly improve our living conditions
At Galaxy Design, our motorized curtain system can be easily opened from right to left, left to right, or center so that it suits windows of all sizes. There is a wide variety of options to choose from – you can go for affordable custom drapes and custom curtains, or luxury curtains and luxury drapes, or other premium choices.
Features and Benefits of motorized drapes and curtains
Affordable and fairly simple to use

A wide range of products available in different price ranges

Removes all the unsightly cables and chains to give a smooth and streamlined look

Integrates efficiently with Home Automation Systems

Highly suitable for hard or high-to-achieve windows

Safe for children and pets as there are no cables or chains involved

High-quality and simple installation
Motorized options available at Galaxy Design
At Galaxy Design, we try to make it as easy for you to enjoy motorized options as possible. Our electric remote control drapery and remote control curtains are fairly simple to install and control. We try to make your life as comfortable and convenient with our motorized options.
Remote Control Options
Controlling your drapes and curtains has never been easier. We offer different electric remote control options which give you the ability to easily control the drapes and curtains any way you want.
Power Options
You'll get different power options so that you can accommodate all the windows. You will have to choose between a lithium battery tube, a rechargeable motor, or a DC power supply for powering your motorized drapes and curtains.
Easy to Use
Once you have successfully installed the motorized window treatments, you can set favorites, group windows, and even operate them from your remote control. You'll get to enjoy greater comfort as you will be able to effortlessly control the curtains and drapes with the push of a button.
How to get started?
Consult and Meet
Once you have chosen Galaxy Design for buying custom motorized curtains and drapes, one of our friendly designers will be assigned to you. They will contact you over the phone and find out more about your project requirements and what you are looking to achieve.
Design and Quote
Time for the appointment! Your designer will arrive with a variety of different custom curtains and drapes samples, take the measurements and will provide you with a quote.
Made-to-Order
Once the order is placed, we will begin to manufacture your curtains, drapes and hardware that fit the requirements. All the window coverings are produced locally in Los Angeles, USA.
Perfect Installation
The last step will be installation. Once your curtains and drapes are completed and they have passed the quality-assurance tests, we will call you to set up the motorized window treatments installation process. Once installed, you'll be able to sit back and relax.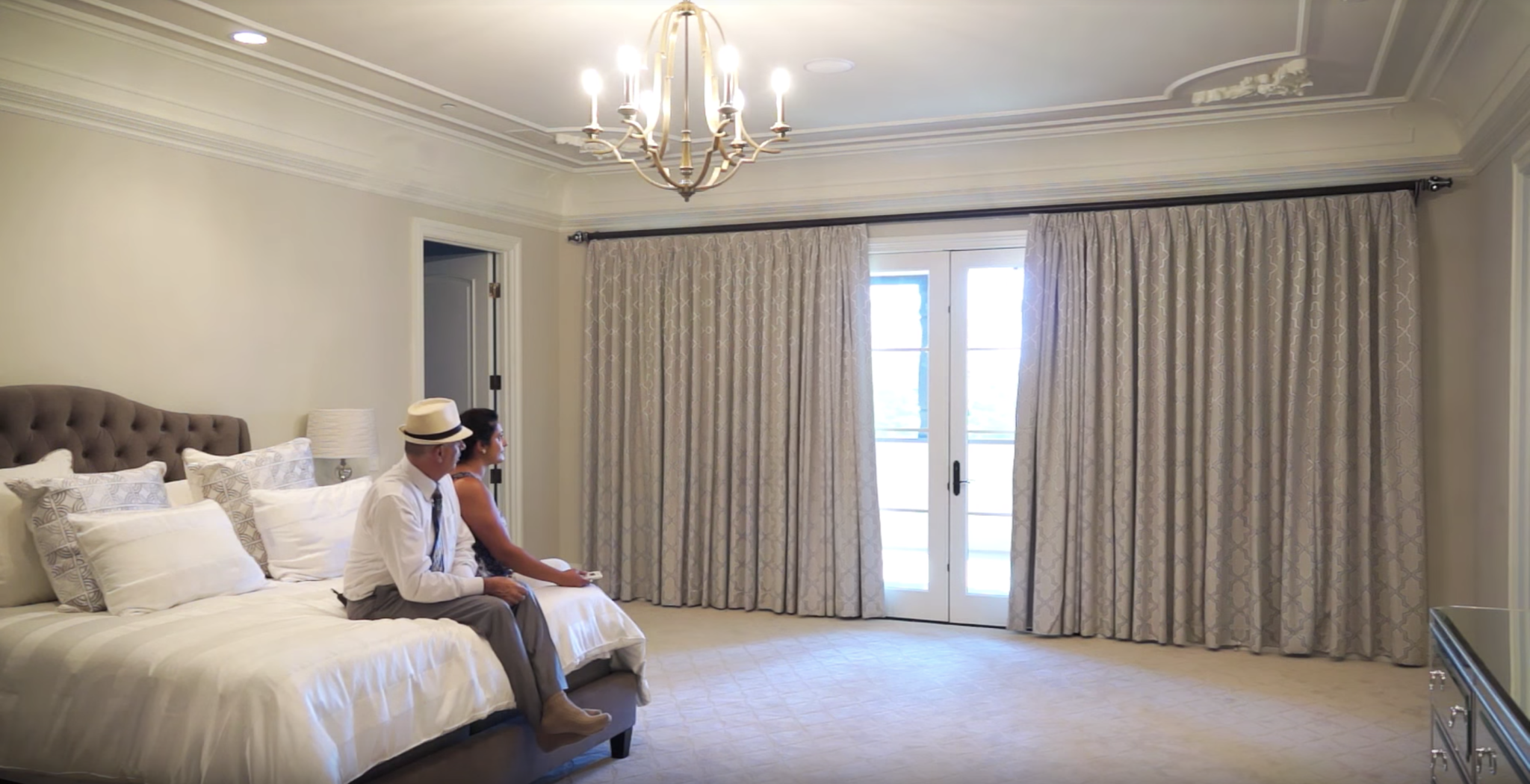 Features & benefits
Affordable & simple to use

Available in a broad spectrum of products

Removes unsightly chains & cables to produce a smooth and streamlined look

Suitable for high or hard to achieve windows

Integrates with Home Automation Systems

Safe for the child as they are without cables or chains

High quality

Simple installation
Ideal for home theater curtains, living room drapery, dining rooms, bedrooms, meeting room, dens, church baptisteries, conference booth curtains, hotels, much more.
Why choose us
40-year track record providing elegant custom draperies.
 Friendly and Knowledgeable Customer Care Specialists available to help with any issues or concerns that may arise.
Designers who will work with you until you find the designs that you love.
An exclusive selection of Royal Drapery Designs packages
 Hand-painted Captivating Drapery Hardware embellished with Swarovski crystal hardware
Luxury interior design experience from the comfort of your own home at a time that is convenient for you
Purchase with confidence, we stand behind all of our products and workmanship making sure that you are fully satisfied with your Royal Draperies.
100% Satisfaction Guarantee Why? Because window treatments from Galaxy design should make you happy.
Our Elegant Drapery packages are the focal point in any room and we want our customers to love what they see every day! If you aren't completely satisfied with your custom drapery for any reason, we will work with you till you are. 
When you work with Galaxy Design to purchase Custom Curtains and Draperies, one of our friendly designs gets assigned to you. They contact you by phone to find out more about your project and what you are trying to achieve..
Time for your appointment! Your friendly designer  arrives with a variety of Custom Curtains and Draperies samples, takes measurements, & provides you with a quote right away..
Once your order is placed, we begin manufacturing your Custom Curtains and Draperies to fit perfectly. All of our window coverings are produced locally here in Los Angeles.
Finally, it's time for installation! Once your Custom Curtains and Draperies are completed and pass our quality-assurance process, we'll call you to set up installation. After installation, sit back & relax.