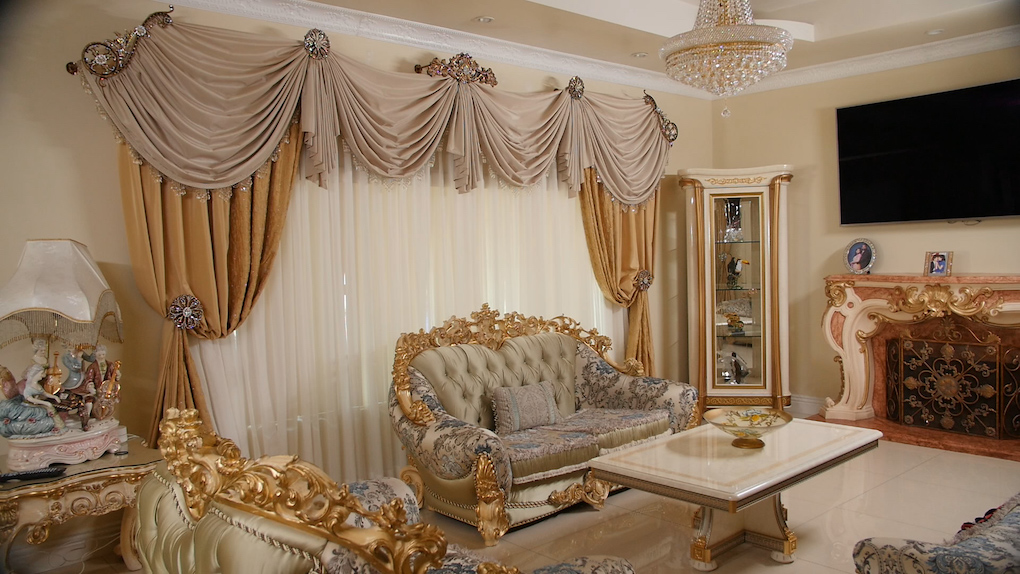 Whenever you welcome someone into your home, you want them to feel comfortable and at ease in the surroundings you have created. It is the goal of nearly every homeowner to spend time creating a space that is reflective of their unique and beautiful personalities. This can be done through the colors of paint on the walls, styles of furniture, flooring and artistic touches that are added via wall hangings or other fine art pieces.
All of these specialized touches create a dwelling space that is special. However, one huge area of interior design impact that is often overlooked is the value that beautifully customized window treatments can add. You can find an abundance of luxury window treatment ideas with Galaxy Design curtains.
Scroll to the bottom to see how!
Galaxy Design curtains come in an incredible selection of styles, fabrics, and lengths. Our draperies, such as our DIY swag curtains, also include dazzling hand painted hardware options that you will not find anywhere else. From modern and sleek to specialty hardware encrusted with hand set Swarovski crystals, you will not struggle to find a wide variety of window treatment ideas to dress the windows of your home.
Our ordering process is simple, and we will be with you every step of the way. When you decide that it is time to update the look of your current curtains or you are moving into a new space and starting fresh, simply reach out to one of our design specialists.
Our friendly and knowledgeable team of design experts will promptly set up a video conference to speak with you in person about the vision you have for your window treatments. They will view your windows and also work from any photographs you provide.
Once your complimentary consultation is done, our gifted window treatment designers will mail you a pallet of suggested fabric, style and hardware options. This will give you the chance to view our high-end line of window treatment ideas in your home with your own eyes.
We only use the most elegant fabrics such as silk, beautiful and durable polyesters and unique natural blend materials. Once you handle these drapery options, you will find that each is more beautiful than the next. Add our custom decorative hardware, and you will be able to create a look that makes a stunning statement in any room of your home.
When you have made your final design choices for fabric, style and hardware, Galaxy Designs will quickly ship you everything that you need to do a professional installation on your own. Our curtain designs, such as our DIY swag curtains will include every last piece you need, as well as detailed instructions to make installing your window treatments a breeze. All it takes is a small amount of time and a few simple tools that you most likely already have in your home.
Galaxy Designs is honored to partner with you in creating an elegant and welcoming home that you and your cherished guests can enjoy now and for years to come.
Check out our design in action here: