Window Treatments Automation
Let's say you have 5 windows in a room and you want to close or open your window treatments. You go to each one, one at a time to perform the open or close operation. This is no issue for a single window treatment, but what about when you have lots of windows? No way. Ever wonder why you pass a house with no one home and all the window treatments are open? The homeowner probably did not want to take the time to close each window treatment. With motorized window treatments, you can easily control any window treatment or group of window treatments at the push of a button, tick of a clock, change in sunlight, etc. Now that's convenience!
Automatic Shades and Blinds
Technology has transformed everything in our lives and has accelerated progress and innovation in our daily lives. These advancements in technology are no longer reserved for the movies, the wealthy, or the explorers. They are for us to use to enhance our lives at increasingly affordable prices. We have put together the leading providers of motorization and controls to bring you the most simple, easy to use, and reliable products available. We combine these components with our window treatments to offer a complete solution to motorized window coverings.
Motorized Curtains & Drapes improve our living conditions and prosperity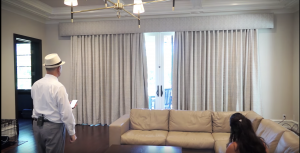 Our motorized curtain system can be opened from left to right, right to left or center to suit any size windows.There are several ranges of affordable moderate Electric arrangements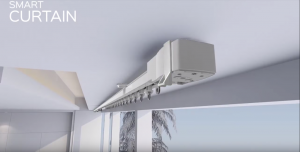 Our motor is perfectly suitable with home automation system, enabling you to streamline the control of your window covers, lighting, home amusement, security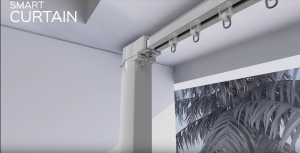 Motorization eliminates the need for possibly hazardous cables and chains in your home, assisting kids and pets to live in a safer atmosphere.
Automated Window Treatments Video Gallery
Ideal for home theater curtains, living room drapery, dining rooms, bedrooms, meeting room, dens, church baptisteries, conference booth curtains, hotels, much more.
It's Faster to call us right now!