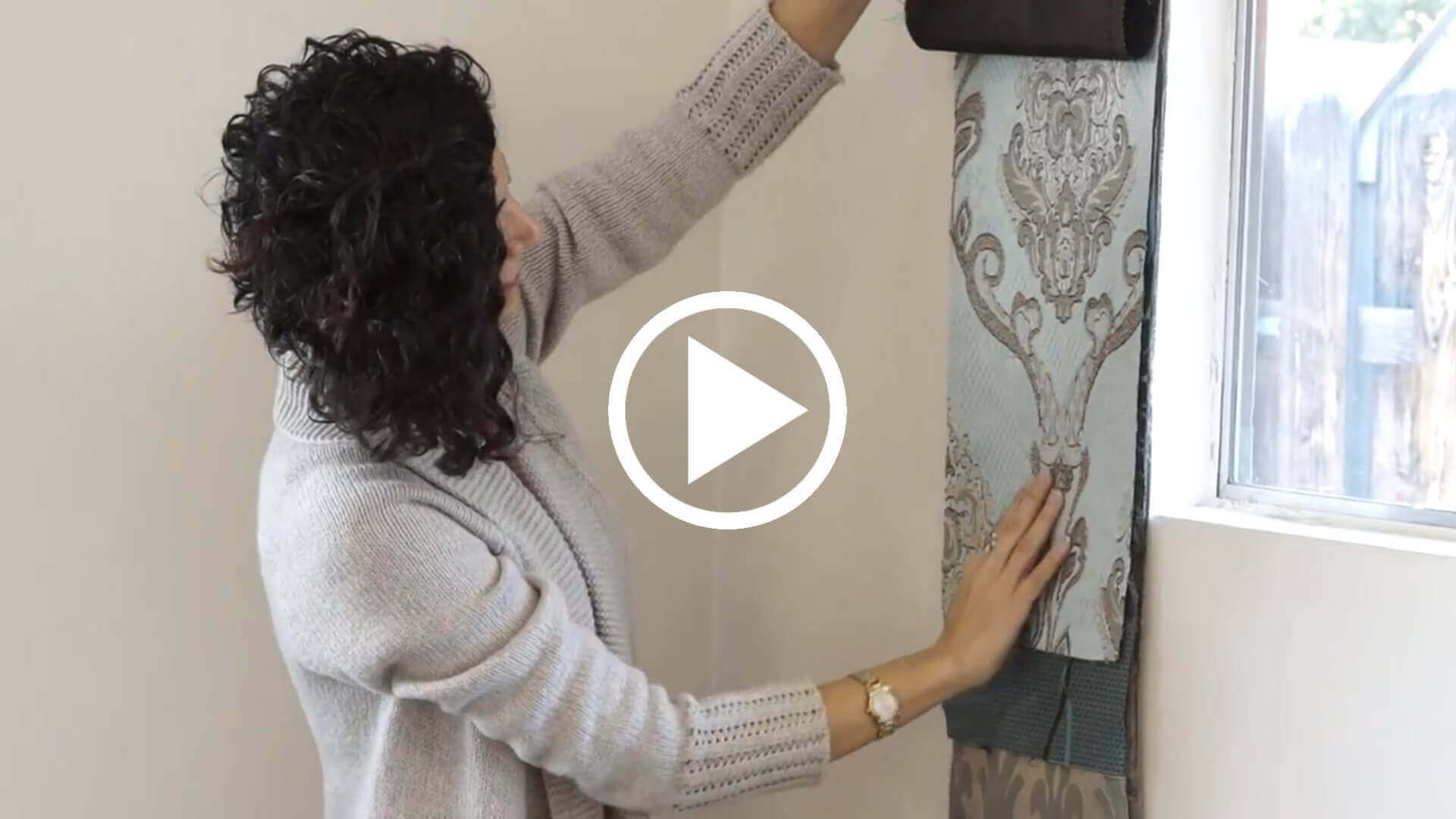 Receive a free design consultation
it was easy and simple they showed me many different designs ideas of the worked for my window types I asked them to come out and help me with my project. I love my screen shades they are beautiful colors and they blend perfectly for my office . Thank you Galaxy Design for helping me with my window treatments
Salina Asidera
DR
Awesome products and service! I ordered some drapes and valances package for my house. Is has changed whole look of my home. I love them. Thank you Galaxy Design and your team !
Shobha Patel
Client
This is second time that i ordered product from Galaxy. Very beautiful and quality products. After I saw some of free design consultation from website and do it by myself. I'm very satisfied with the result. Thank you, Galaxy!
Thuy Dao
I highly recommend galaxy design for everyone. I 💘 working with Steve and Anat they guide you through every step of the process. At the end I have beautiful drapes and hardware I'm very grateful thank you.
Marie Juste
Client
We service entire Canada for all types of drapes, valances, panel & drapery hardware
Select The Best Window Treatments For Your Home
We all want our home to look beautiful and classy. Isn't it? And what can be more beautiful than nice and decorative curtains and shades which enhances the overall looks and make our room gorgeous. Welcome to Galaxy Design the perfect and one stop solution for all your home decorations. Her you will get everything you need from drapes to curtains, blinds to shades, window treatments, motorized curtains, motorized shades, solar shades and many more. There is no more need to look here and there in search for different products as you have come to the perfect place for decorating your house. So let's wait no more and dive into this wonderful world of housing decoration and find out what's in store for us.
There are several window treatments to choose from and you can go for any one of them as per your preference. You can go for Roman Shades which consist of one continuous piece of fabric, featuring horizontal folds down the length of the shade. These folds lay flat against the window when down but fold up nicely when raised combining the soft look of fabric drapery with the functionality of a shade.
Shutters are also very good option. They are classic window treatment choice, adding architectural design directly to your windows. Shutters are a great value when you consider they actually add value to your home.
The elegant design of shutters looks attractive from both the inside and the outside. Solar shade window treatments are also really cool stuff. They are also known as window sunglasses for their opaque design that allows you to preserve your outside view while also providing considerable light control. Available in openness factors ranging from 3- to 14-percent, you will want to choose a higher openness to let in more light and preserve your view. Several other window treatment options are also available which includes Cellular Shades, Wood Blinds, Faux wood blinds, Woven wood shades, Roller shades and many more.
On their own, windows are really just holes in the walls. But add a window covering like shades, blinds or shutters and you suddenly have privacy, control over the amount of sunlight that fills the area and a better-looking room. Whether you're picking window coverings for one window or for an entire house, you'll need to consider window shape and size, how you use the room and the amount of sunlight you want to let in and keep out. Blinds are a wonderful way to ensure your privacy and also look wonderful. It prevents view from outside and helps you maintain your privacy. It also prevents the harmful UV rays of the sun from entering your room. Blinds and shutters have lives beyond the window. Hinged together, tall shutters can act as room dividers. Hung from the ceiling, blinds can also separate spaces and conceal messy laundry or work areas.
Shades
Windows shades not only look stunning but also have a lot of utility in our daily life. Good window shades should be designed to suit not only the windows but they should blend with the rest of the décor of the room and create a sense of interweaved design. A badly chosen and placed window shade could stand out like an eye sore in an otherwise attractive room. So before choosing the shades or shutters or any kind of treatment for the window go through the entire range of available window treatments on Galaxy Design and choose the right one for you. You will get entire range of window coverings from curtains to bamboo blinds. Their Roman shades, Plantation shutters, vertical blinds, Venetian blinds and window shades contain hundreds of designs that anyone can find exactly what they are looking for to decorate their windows.
Motorized curtains are the window covering industry's answer to the demand to make everything in homes smarter, easier, and more convenient. As their name implies, motorized curtains raise and lower via a motor, which means you don't have to fuss with lift cords, chains, or even cordless solutions. Instead, all you must do is press a single button to raise or lower one, two, three, or even rows of shades in seconds. After all, if you can turn on and off appliances, televisions, computers, and light switches all from one place in your home, why not be able to operate your shades the same way?
Homes with several large windows in multiple rooms need large window coverings. And those large blinds or shades may need to be adjusted multiple times per day to get just the right lighting. With motorized curtains, you don't have to manually raise or lower shade after shade. That means no more climbing ladders or stepping over and around furniture. Just push a button and you're done.
Custom curtains are made in a special way keeping in mind the requirements of the customers. Hand-made custom curtains and drapes are crafted from luxury fabrics in a wide range of styles to fit your décor. Whether it is for an elegant dining room or casual kitchen, custom drapery is decorative fix for light control and can easily be layered with blinds and shades to create stylish looks. All custom drapes available on Galaxy Design are custom made to your exact measurements and specifications so you can get the fitted look that fits perfectly right for your window. Add custom-made fabric valances and a cornice board for character and a finished look. You will notice the difference with a custom curtains.
Custom drapes are the perfect choice for many rooms and styles. Turn your window into a decorative centerpiece with custom drapes. With beautiful fabrics and styles, you can find the perfect window treatment for your personal style, be it modern, traditional, eclectic, shabby chic, casual or formal. You can choose any combination of fabric and drape style, including pleated, grommet or rod pocket. Many of the drapes available coordinate beautifully with roman shades and roller shades and all of them are available with us.
Solar Shades are roller shades that are manufactured using fabric that is designed to reduce glare, reduce infrared heat gain, provide a degree of daytime privacy and maintain a view outside. Modern residential and office buildings often need extra protection from the sun's rays. By reducing glare you reduce eye strain for those who sit by the computer all day. By reducing infrared heat you create a more comfortable working environment and when combined with the glare reduction you can actually improve productivity. The same is true when solar shades are installed in the home particularly in rooms with a computer or television.
So what are you waiting for? Simply long on to Galaxy Design and choose the best range of curtains, shades, blinds and many more.