Montreal Curtains & Custom drapes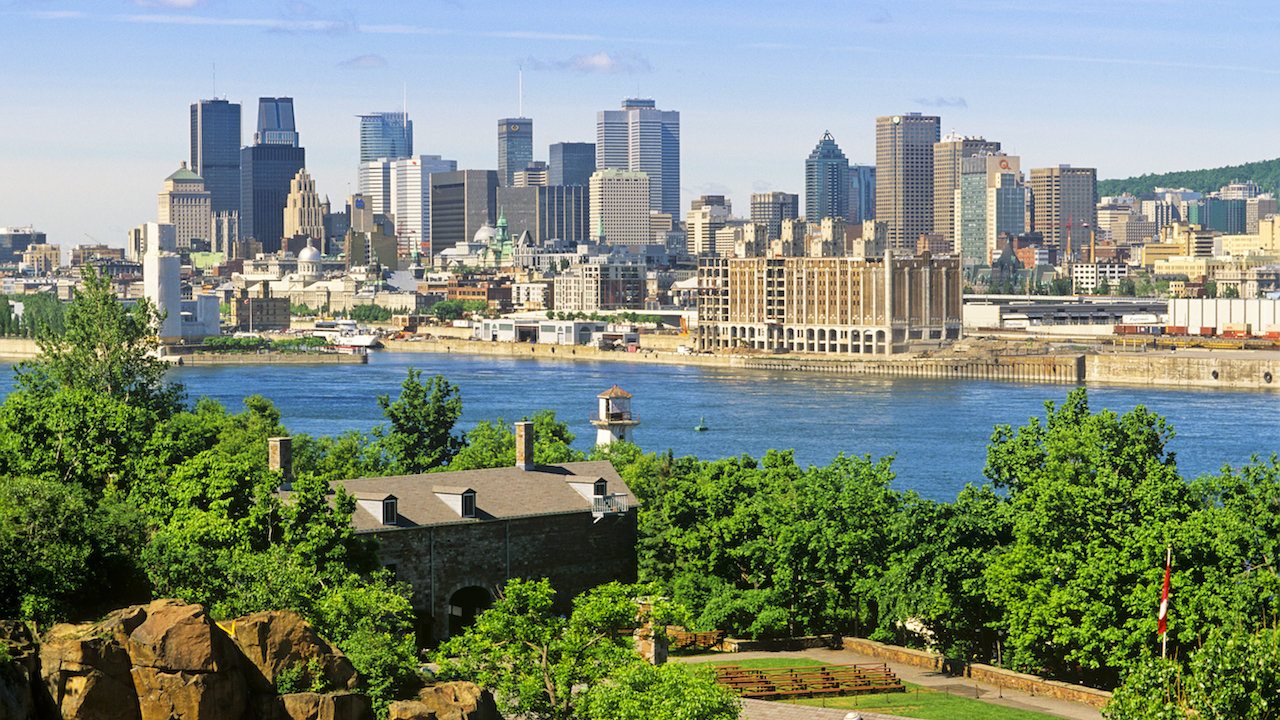 Montreal is the largest city in Canada's Quebec province. It's set on an island in the Saint Lawrence River and named after Mt. Royal, the triple-peaked hill at its heart. Its boroughs, many of which were once independent cities, include neighborhoods ranging from cobblestoned, French colonial Vieux-Montréal – with the Gothic Revival Notre-Dame Basilica at its center to bohemian Plateau. Historically the commercial capital of Canada, Montreal was surpassed in population and in economic strength by Toronto in the 1970s. It remains an important center of commerce, aerospace, transport, finance, pharmaceuticals, technology, design, education, art, culture, tourism, food, fashion, gaming, film, and world affairs. 
Montreal has the second-highest number of consulates in North America, serves as the location of the headquarters of the International Civil Aviation Organization, and was named a UNESCO City of Design in 2006. In 2017, Montreal was ranked the 12th most livable city in the world by the Economist Intelligence Unit in its annual Global Livability Ranking, and the best city in the world to be a university student in the QS World University Rankings. We (Galaxy Design) take pride in beginning our operations in this wonderful city and bring to you the widest range of curtains, drapes, draperies, shades so that you can choose from the best while decorating your house.
Why Galaxy Design?
We are perfect fit for Montreal because we know what Montreal style and trends are. Drapes are always fashionable. This is a trend that is still attractive. Beautifully sewn, richly wrinkled curtains & decorative drapery hardware often even save a medium-looking interior. Most often, the fabric covers the entire wall, and not like it used to be only a few dozen centimeters on the sides of the window. For many years, curtains & drapes have been hung on metal curtain rails, often hidden behind masks made of plasterboard or MDF called valance. They are with electric motor that can glide whole curtain here and there with one click.
When talking about drapes & curtain trends, we find that electric motor drapes with decorative drapery hardware will be most suitable for the people here. We know it even from interesting drapes & curtains that instantly change the nature of the interior. Added to this are intriguing posters, prints, paintings and fabrics.
Our Products
Curtains:

Motorized curtains

are the window covering industry's answer to the demand to make everything in homes smarter, easier, and more convenient. As their name implies, motorized curtains raise and lower via a motor, which means you don't have to fuss with lift cords, chains, or even cordless solutions. Instead, all you must do is press a single button to raise or lower one, two, three, or even rows of shades in seconds. After all, if you can turn on and off appliances, televisions, computers, and light switches all from one place in your home, why not be able to operate your shades the same way?
Homes with several large windows in multiple rooms need large window coverings. And those large blinds or shades may need to be adjusted multiple times per day to get just the right lighting. With motorized curtains, you don't have to manually raise or lower shade after shade. That means no more climbing ladders or stepping over and around furniture. Just push a button and you're done.
Custom curtains are made in a special way keeping in mind the requirements of the customers. Hand-made custom curtains and drapes are crafted from luxury fabrics in a wide range of styles to fit your décor. Whether it is for an elegant dining room or casual kitchen, custom drapery is decorative fix for light control and can easily be layered with blinds and shades to create stylish looks. All custom drapes available on Galaxy Design are custom made to your exact measurements and specifications so you can get the fitted look that fits perfectly right for your window. Add custom-made fabric valances and a cornice board for character and a finished look. You will notice the difference with a custom curtains.
Drapes:

Custom drapes are the perfect choice for many rooms and styles. Turn your window into a decorative centerpiece with custom drapes. With beautiful fabrics and styles, you can find the perfect window treatment for your personal style, be it modern, traditional, eclectic, shabby chic, casual or formal. You can choose any combination of fabric and drape style, including pleated, grommet or rod pocket. Many of the drapes available coordinate beautifully with roman shades and roller shades and all of them are available with us.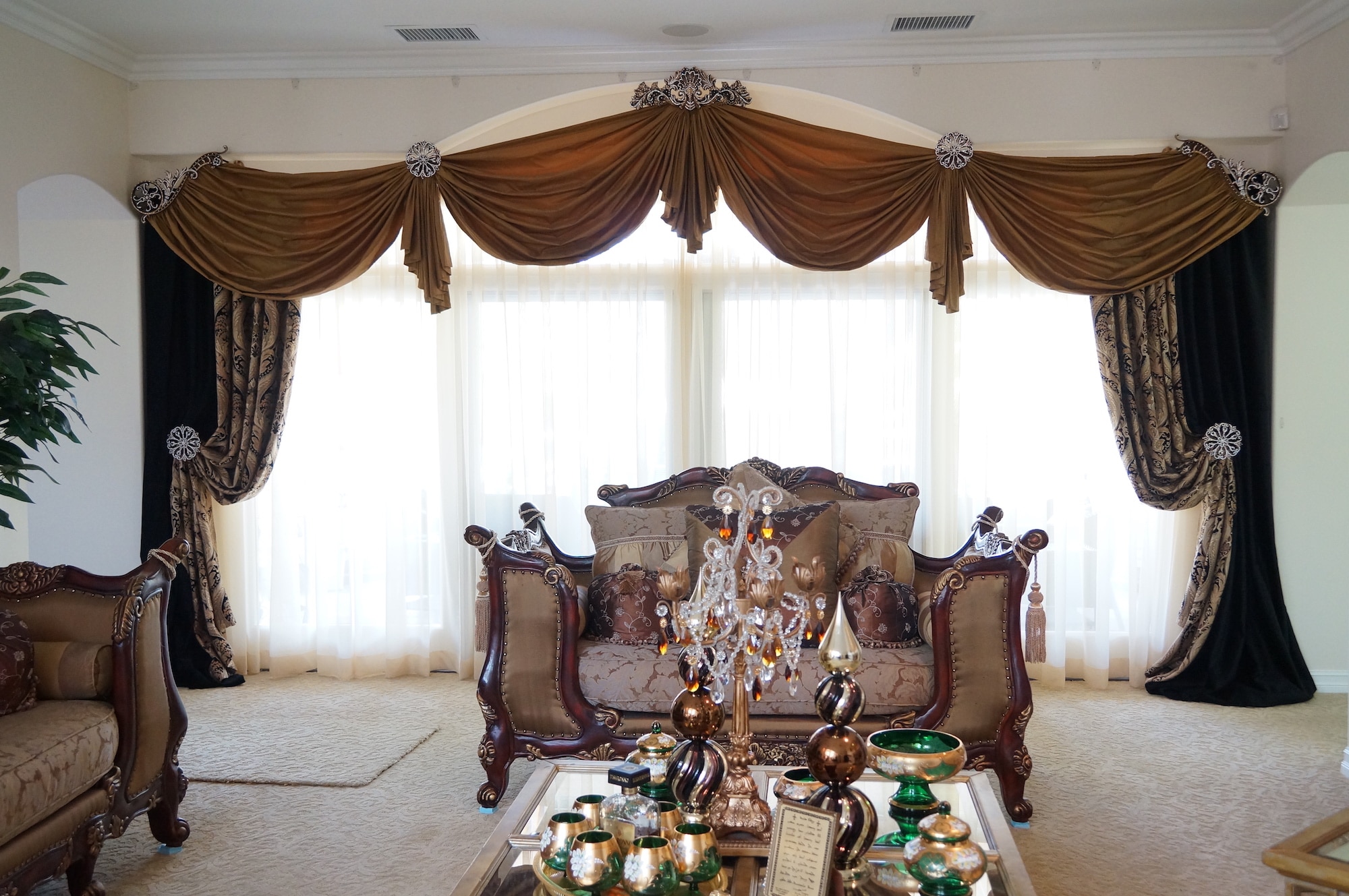 How To Buy?
Go to our blog and check our beautiful elegant drapes packages & sets on our page in these simple measures below. You'll discover our wonderful packages there. Take a look at them and choose what you like.
Choose the one you want and then plan a free briefing.

One of our professional advisors will call you to inquire about your vision and the style of your house. Suggest thoughts for draperies that will improve your style of house layout.

Your assigned expert will look at your windows and sort of furnishings during the call and display you some patterns, materials and equipment that match your style.

The ideal elegant drapery set for your house will be designed together.

Provide hardware colors and sizes for your textile decisions and offer you a quote and position your order.

Upon completion of your elegant drapery bundle. Your package arrives at home with simple setup guidelines for you to follow step by step.

You're going to have the party you've been hoping for with your buddies and family before you realize it.
So what are you waiting for? Simply log on to Galaxy Design and get the best collection of drapes and curtains in Montreal.
Watch how to order Call Now 866-215-3173 #1