Toronto curtains, Drapes and Panels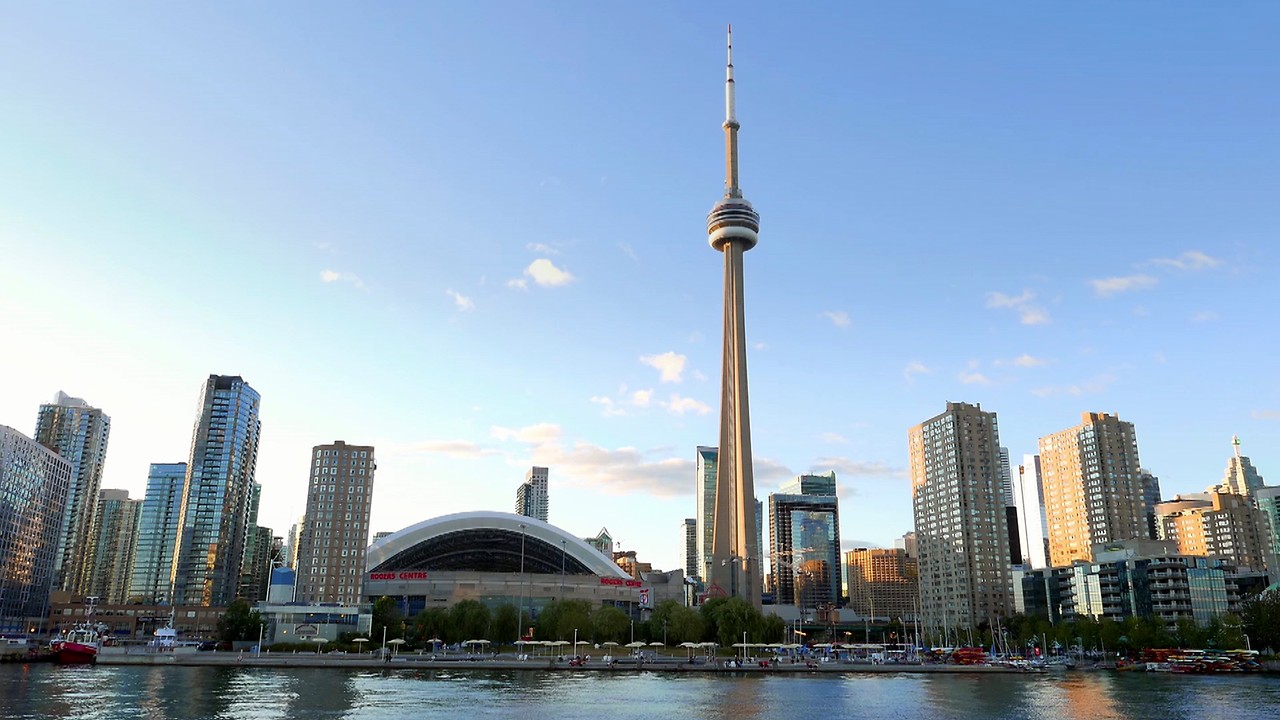 Toronto is the seat of government for the Ontario Province of Canada. It situated on the shores of Lake Ontario on southern Ontario. The city was established in the late 18th century when the British Crow purchased a land from there from the Mississaugas of the New Credit and established a town there. The settlement would later grow into the biggest city in Canada. Toronto is Canada's largest city and a world leader in such areas as business, finance, technology, entertainment and culture. Its large population of immigrants from all over the globe has also made Toronto one of the most multicultural cities in the world.
In the Toronto City, nature and business are completely mixed, and as a consequence, every visitor really has a diverse combination of tasks to do and something to concern and we are announcing the good news as of now we (Galaxy Design) are providing services in your city. Yes, you heard right!
Galaxy Design
The refinement and elegance brought to every corner of the home by the Galaxy Design curtain collection is particularly enhanced by its graceful, elegant designs, while extraordinary combinations of sheer and drapery fabric colors and patterns enable the personalization of living spaces. Our custom drapery enables you to subtly emphasize the beauty of your furnishings with your own mixes of superior quality and beautifully patterned and painted ornamental pillow and throw and runner accessories.
Check out on our website our luxurious collection. Furthermore, Galaxy design also exhibits its extraordinary vision in exclusive collections that it puts together based on its impressions of the new trends of each season and products created specifically for it by different designers. Having initially developed its reputation, Galaxy design is now being provided in the exclusive Toronto City to customers in Canada.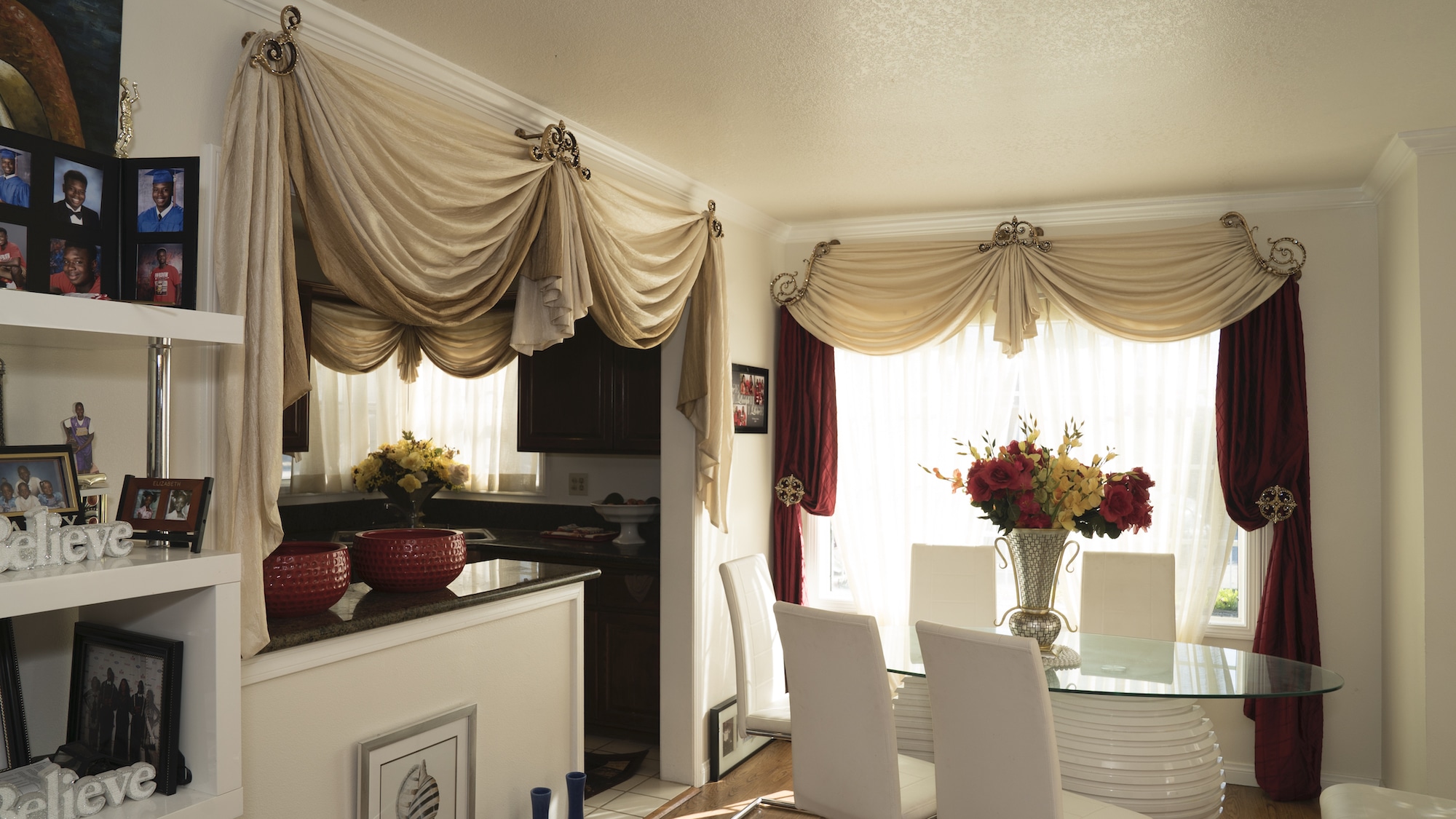 We are specialized in curtain models that suit sophisticated types of architecture. See our sophisticated curtain packages below to be astounded. Our sophisticated customized packages can be tailored for any sort and size of window, providing you with the ideal house layout and impressing your colleagues. You can customize all drapery packages according to the demands of your room or window. We can cater for any type of window you've got; don't worry we've got sophisticated drapes just for you.
So, what are you looking for, at Galaxy Design Toronto you can get the beautiful window treatments that will enhance your lifestyle? Click here to see an amazing collection of Draperies, panels and curtains along with beautiful hardware.
Products We Offer
Motorized Curtains: Motorized curtains are the window covering industry's answer to the demand to make everything in homes smarter, easier, and more convenient. As their name implies, motorized curtains raise and lower via a motor, which means you don't have to fuss with lift cords, chains, or even cordless solutions. Instead, all you must do is press a single button to raise or lower one, two, three, or even rows of shades in seconds. After all, if you can turn on and off appliances, televisions, computers, and light switches all from one place in your home, why not be able to operate your shades the same way? Homes with several large windows in multiple rooms need large window coverings. And those large blinds or shades may need to be adjusted multiple times per day to get just the right lighting. With motorized curtains, you don't have to manually raise or lower shade after shade. That means no more climbing ladders or stepping over and around furniture. Just push a button and you're done.
Custom Curtains: Custom curtains are made in a special way keeping in mind the requirements of the customers. Hand-made custom curtains and drapes are crafted from luxury fabrics in a wide range of styles to fit your décor. Whether it is for an elegant dining room or casual kitchen, custom drapery is decorative fix for light control and can easily be layered with blinds and shades to create stylish looks. All custom drapes available on

Galaxy Design

are custom made to your exact measurements and specifications so you can get the fitted look that fits perfectly right for your window. Add custom-made fabric valances and a cornice board for character and a finished look. You will notice the difference with a custom curtains.

Custom Drapes: Custom drapes are the perfect choice for many rooms and styles. Turn your window into a decorative centerpiece with custom drapes. With beautiful fabrics and styles, you can find the perfect window treatment for your personal style, be it modern, traditional, eclectic, shabby chic, casual or formal. You can choose any combination of fabric and drape style, including pleated, grommet or rod pocket. Many of the drapes available coordinate beautifully with roman shades and roller shades and all of them are available with us.
Drapery Panels: Dressing a Windows or choosing a treatment is a scary process. Leave them uncovered and a whole room looks bare. Over decorate them and your best place of light gets fusty. Drapes provide excellent light control, privacy and reduce outside noise levels, allowing you to effortlessly and effectively control your environment depending on the occasion and your mood.Our drapery panels are of extravagant formal appearance and have remarkable details, for example, finials and holdbacks. Scroll panels are luxury rich and totally suits well when tied back with crowns or tiebacks. With us, you can create your own unique drapery panels, which will reflect your own style. The alternative choices are boundless. Choose from our vast variety of drapery panel choices and the accessories. Group your drapery panels with beautiful intricate hardware to make a classic timeless design.

 

Match these draperies and panels to your interior space to create an amazing classic interior design look.
We at Galaxy Design guarantee you to complete the appearance of your space by guiding you to pick the suitable choice of drapery panels. So, what are you looking for, at Galaxy Design Toronto you can get the beautiful window treatments that will enhance your lifestyle? Click here to see an amazing collection of Draperies and curtains along with beautiful hardware.
Watch how to order Call Now 866-215-3173 #1