Where Quality Workmanship Been Standard For Past 40 Years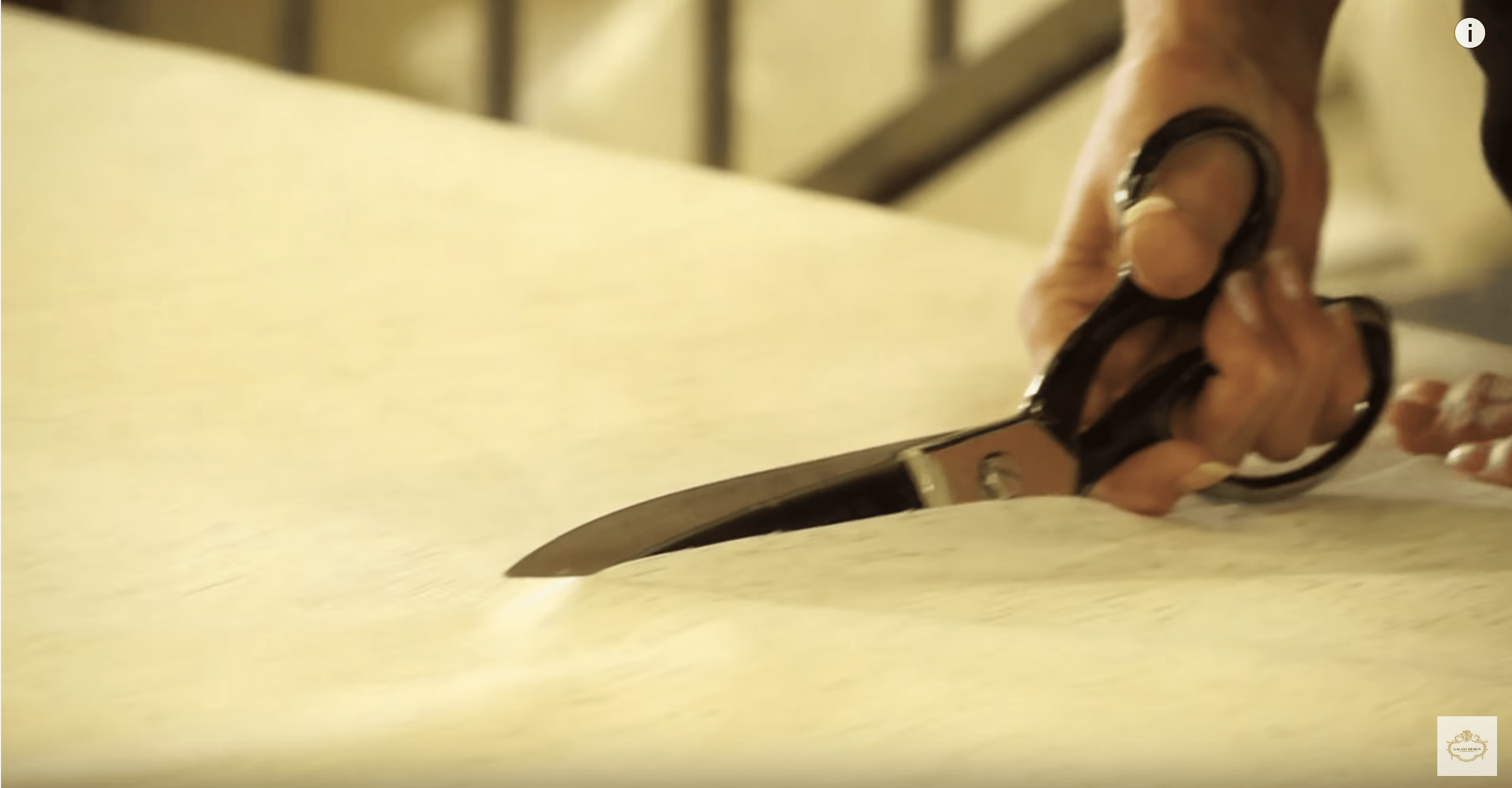 Workmanship:
All of drapes, curtains, valances and hardware made custom to order with attention to details
Galaxy design have been serving clients all over the united state and Canada for over 40 years, our happy clients always compliment themself in having such beautiful drapes, valances and curtains.
We use the finest quality materials and equipment so that our valued customers get the best. We are in the market for more than 40 years and have several clients and satisfied customers all over the world.
Meticulously handcrafted by our skilled artisans, with careful attention paid to every detail. Our products are made above and beyond industry standards using only the highest quality raw materials.
Quality is the cornerstone of our operation – every drapery undergoes 7 steps of quality control steps before leaving our location.
We are so confident about the quality of our product, that we offer the best guarantee in the industry.
This level of commitment is what ensures that our customers receive a product worthy of being called a Galaxy Design 
LINING OPTIONS
Premium Privacy Lining provides more fullness to the drape while protecting the fabric from the sun's harmful rays. 
Thermal Lining (dim out) provides additional fullness, privacy and a significant amount of thermal and noise insulation.
Black Out Lining provides all of the benefits of Thermal Lining, with complete light blockage. Ideal for bedrooms and areas where complete darkness is desired.
Interlining is used to add additional body and fullness to drapery. Most often used with thin fabrics like silk.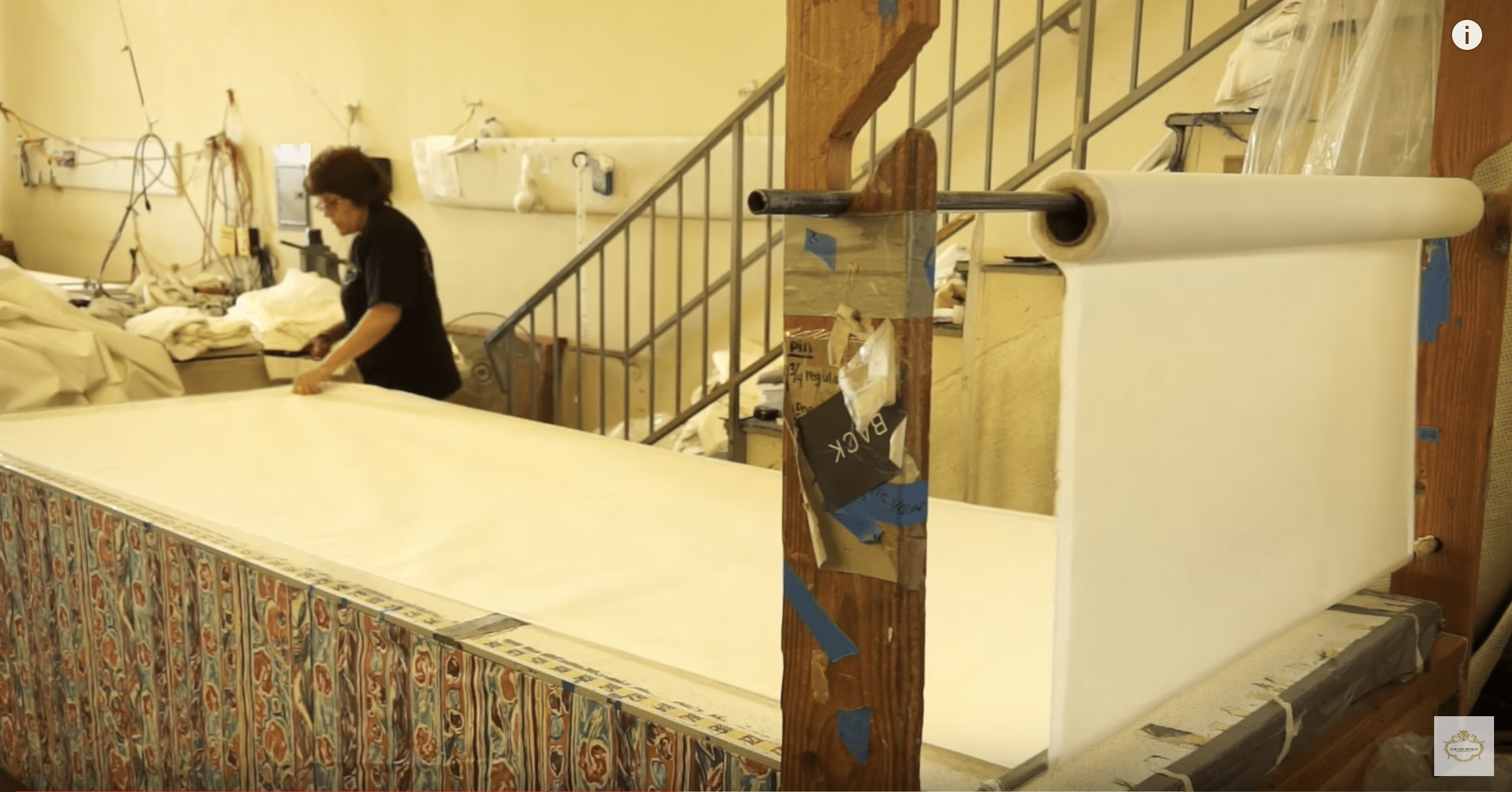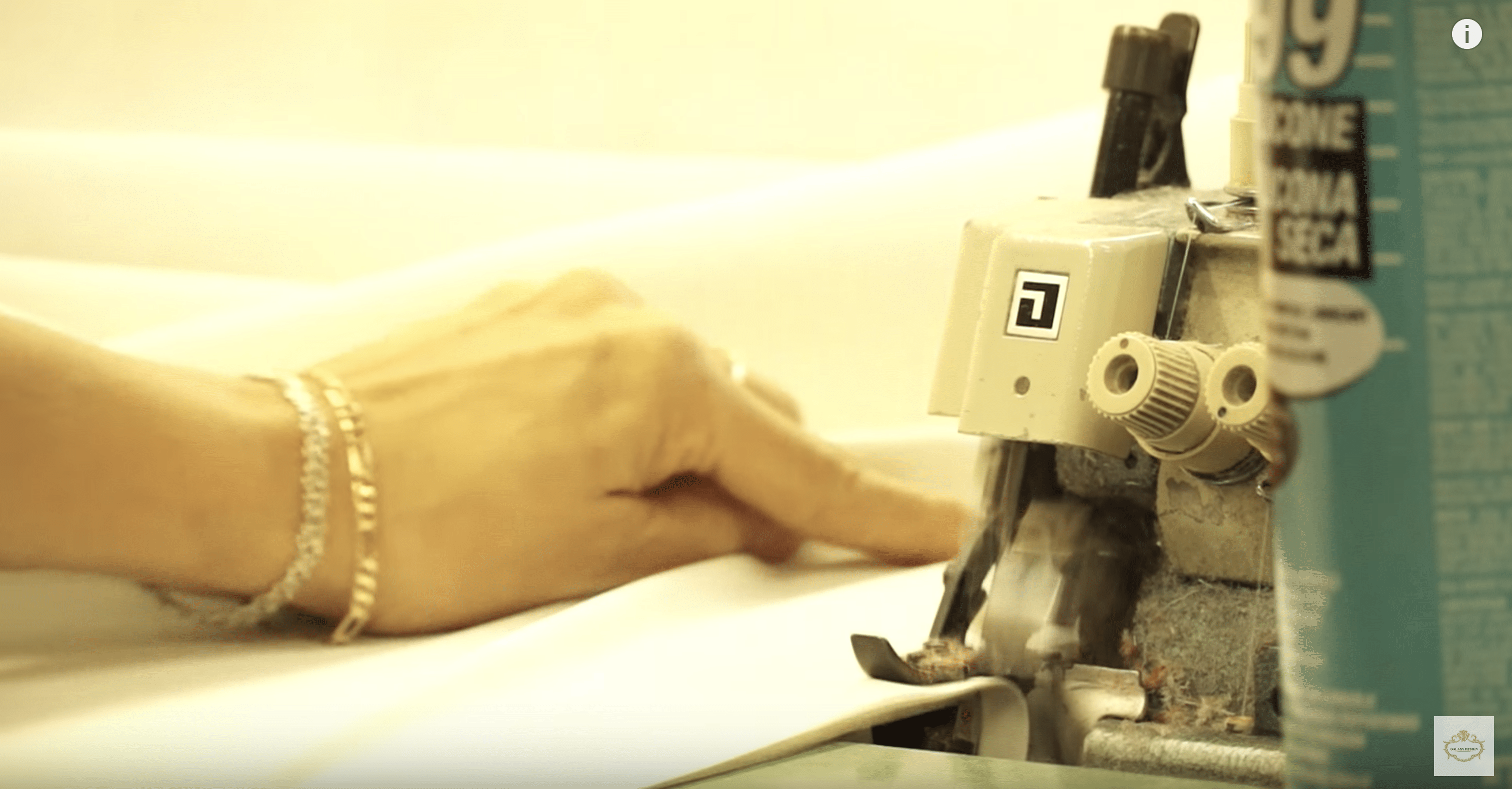 Drapes, curtains, valances hardware are made in our factory and hand painted to be sure that every piece of drapery hardware is absolutely perfect.
BLIND-STITCHED HEMS
Blind stitched hems provide a clean tailored look. The hemming process takes the unfinished edge of the fabric and wraps it into a beautiful straight line. The fabric is then sewn using a blind-stitch machine. This process conceals the thread on the visible side of the drape leaving a clean hem.
CLEAR MONO FILAMENT THREAD
This ultra-durable thread has no color and blends into any fabric. We use this thread on most of our drapery to ensure that only the beautiful drapery fabric is visible, and not the thread joining it. It is specially formulated to hold up against extreme sunlight exposure ensuring a longer life for your custom drape.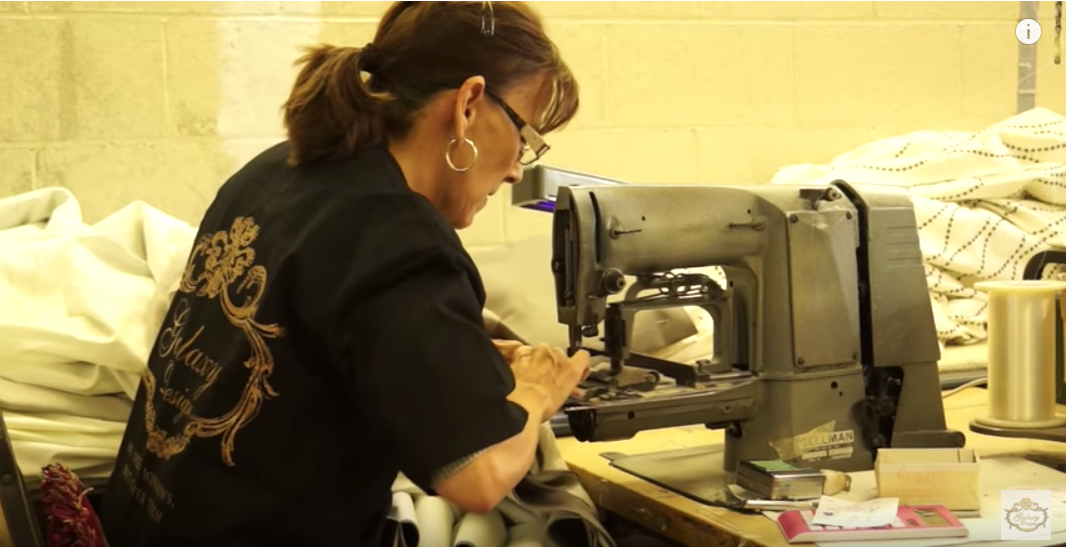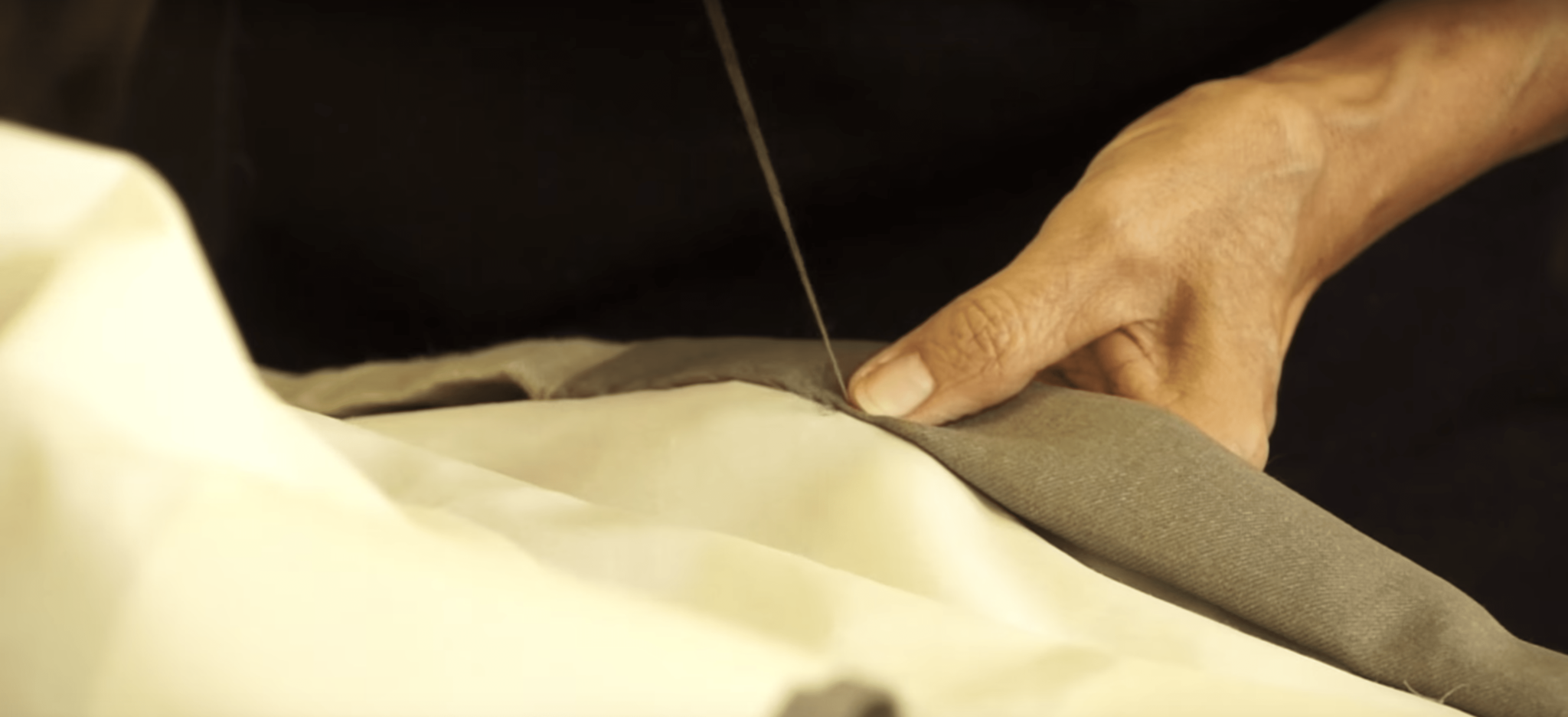 HAND-SEWN CORNERS
Blind stitching makes gorgeous hems where the thread is almost invisible creating crisp, clean lines. Hand stitching the corners reinforces the drapery, ensuring a long lasting, quality drape.
CAREFULLY MATCHED PATTERNS
Drapery fabric typically comes in 54 to 60 inch widths (we do not carry any smaller widths). The benefit of choosing custom is that several lengths can be joined to create a wider drape. While patterns can present a challenge, our talented team take great care to carefully cut and join panels to create a perfect visual match.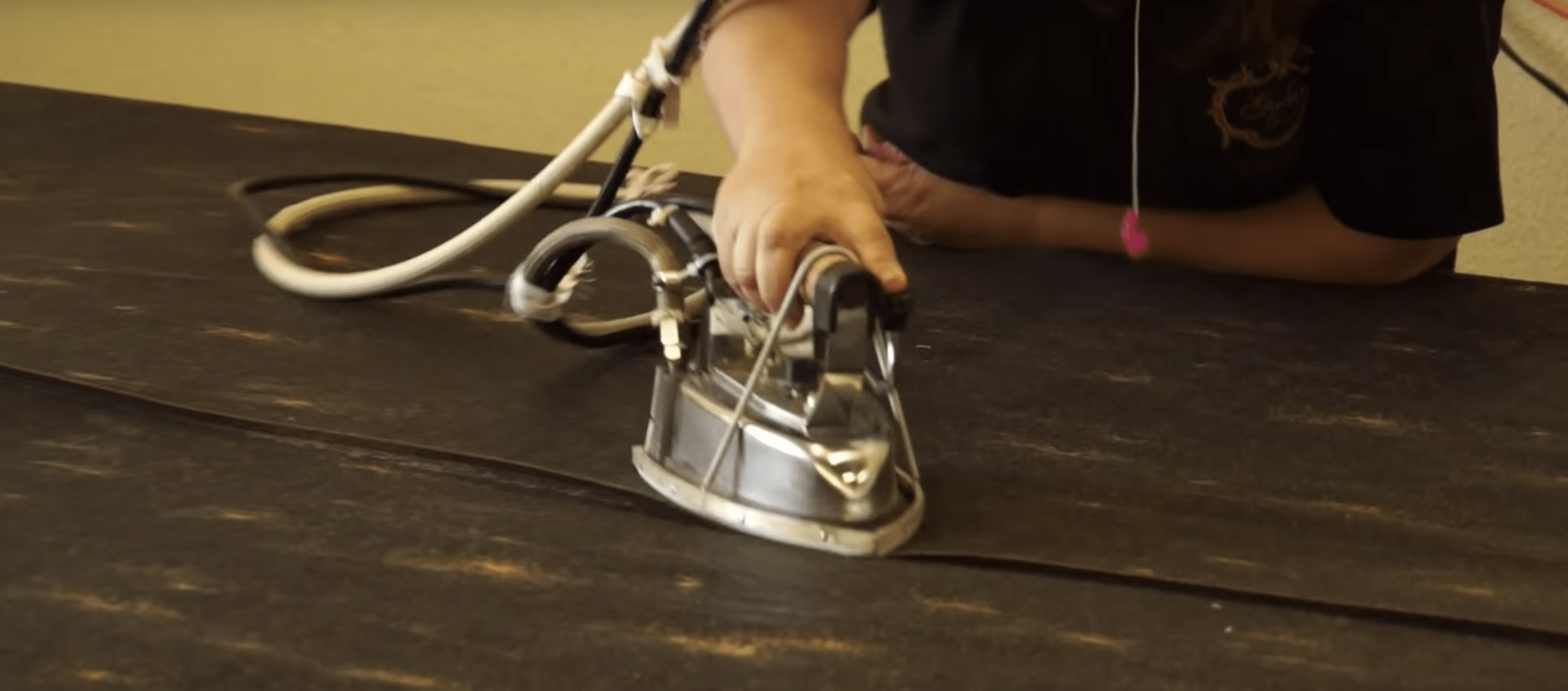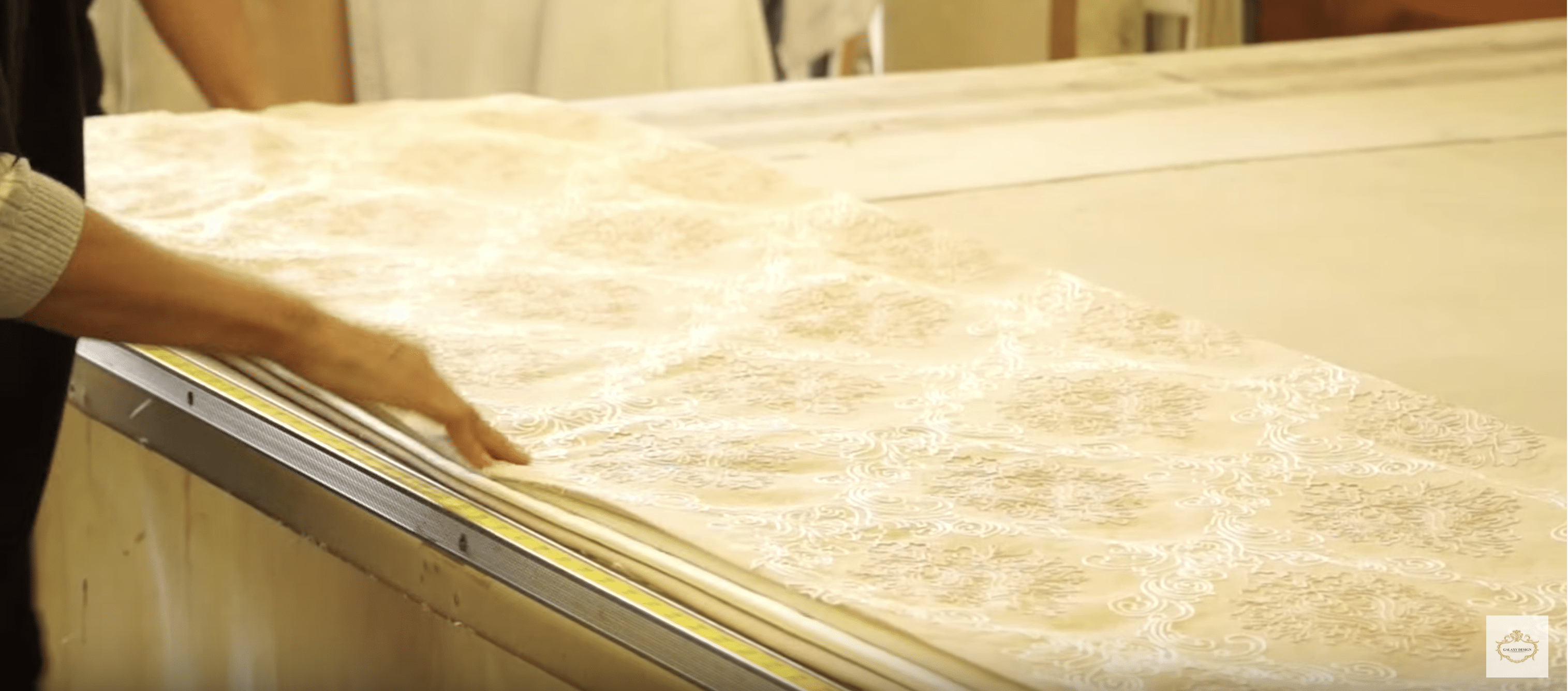 Ironing: All drapes are ironed out to remove the wrinkles and before being packaged
We proudly hand make all of our custom drapery in our state of the art workroom in Los Angeles. Our committed team adheres to the highest standards and practices.
DRAPERIES FOLDED 
We pre-install drapery hooks on all flat panel and pleated drapery. This makes it easier to take the drape out of the box and hang. Drapery hooks can be readjusted to increase decrease the vertical coverage of the drapery.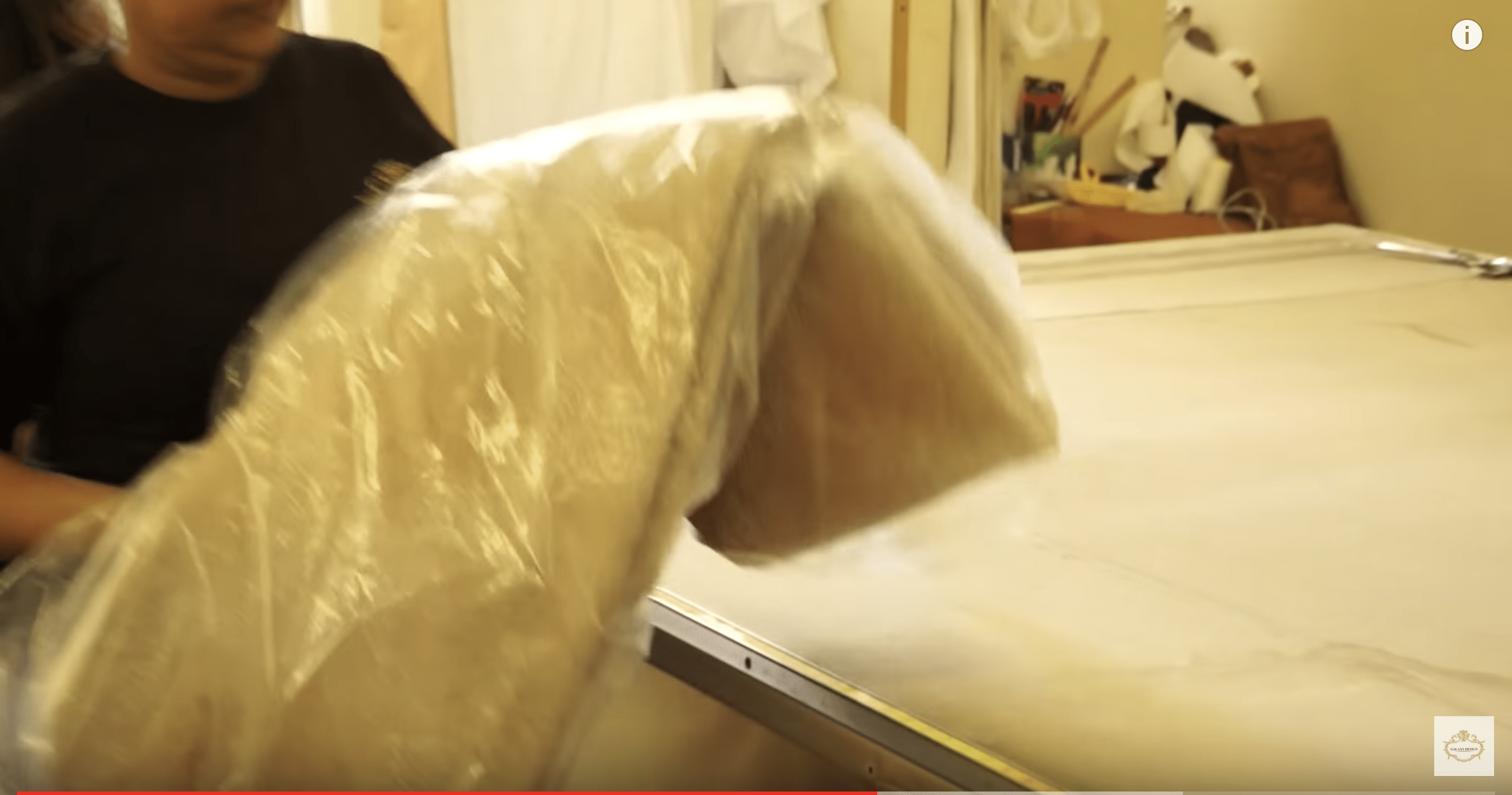 5 Simple Steps To Dress Your Windows.
How We Make Our Products
We at Galaxy Design take extreme care while making our products. We do a complete analysis of the market requirements and make various products such as curtains, shades, draperies, drapes which suit best in your home or office. We use the finest quality materials and equipment so that our valued customers get the best. We are in the market for more than 40 years and have several clients and satisfied customers all over the world.
Why Are We Special?
The refinement and elegance brought to every corner of the home by the Galaxy Design curtain collection are particularly enhanced by its graceful, elegant designs, while extraordinary combinations of sheer and drapery fabric colors and patterns enable the personalization of living spaces. The custom drapery enables you to subtly emphasize the beauty of your furnishings with your own mixes of superior quality and beautifully patterned and painted ornamental pillow and throw and runner accessories.
There are several window treatments to choose from and you can go for anyone of them as per your preference. You can go for Roman Shades which consist of one continuous piece of fabric, featuring horizontal folds down the length of the shade. These folds lay flat against the window when down but fold up nicely when raised combining the soft look of fabric drapery with the functionality of a shade. Shutters are also very good option. They are classic window treatment choices, adding architectural design directly to your windows. Shutters are a great value when you consider they actually add value to your home.
On their own, windows are really just holes in the walls. But add a window covering like shades, blinds or shutters and you suddenly have privacy, control over the amount of sunlight that fills the area and a better-looking room. Whether you're picking window coverings for one window or for an entire house, you'll need to consider window shape and size, how you use the room and the amount of sunlight you want to let in and keep out. Blinds are a wonderful way to ensure your privacy and also look wonderful. It prevents the view from outside and helps you maintain your privacy. It also prevents the harmful UV rays of the sun from entering your room. Blinds and shutters have lives beyond the window. Hinged together, tall shutters can act as room dividers. Hung from the ceiling, blinds can also separate spaces and conceal messy laundry or work areas.
How It Is Made?
Custom curtains are made in a special way keeping in mind the requirements of the customers. Hand-made custom curtains and drapes are crafted from luxury fabrics in a wide range of styles to fit your décor. Whether it is for an elegant dining room or casual kitchen, custom drapery is a decorative fix for light control and can easily be layered with blinds and shades to create stylish looks. All custom drapes available on Galaxy Design are custom made to your exact measurements and specifications so you can get the fitted look that fits perfectly right for your window. Add custom-made fabric valances and a cornice board for character and a finished look. You will notice the difference with custom curtains.
Solar Shades are roller shades that are manufactured using fabric that is designed to reduce glare, reduce infrared heat gain, provide a degree of daytime privacy and maintain a view outside. Modern residential and office buildings often need extra protection from the sun's rays. By reducing the glare you reduce eye strain for those who sit by the computer all day. By reducing infrared heat you create a more comfortable working environment and when combined with the glare reduction you can actually improve productivity. The same is true when solar shades are installed in the home particularly in rooms with a computer or television.
We have been serving our clients for 4 decades. All of our products are made locally in our workrooms. Our drapery hardware is available in 4 colors and offered with Genuine Swarovski Crystal Elements. Our Curtains and Drapes are tailored and sewn in our workroom and they pass through 7 step quality control before shipped out. Details on making fine drapes are the key to the beauty of any curtains or drapes that go on your windows. There are many different types of window treatments, drapes and custom curtains to choose from. To start with, you need to prioritize your rooms according to the privacy, use of the room and amount of sunlight you like to let into the room. These will determine the type of fabrics, colors, and type of window treatments that you will need to use. To find out what is the best way to dress or cover your windows simply give us a call on (866) 215-3173 or schedule an appointment with one of our friendly designers.