London Shade
This type of Roman Shade is usually recommended for a smaller window. Since this type of shade is pleated on either side of the shade, this does not allow the shade to be installed on larger windows.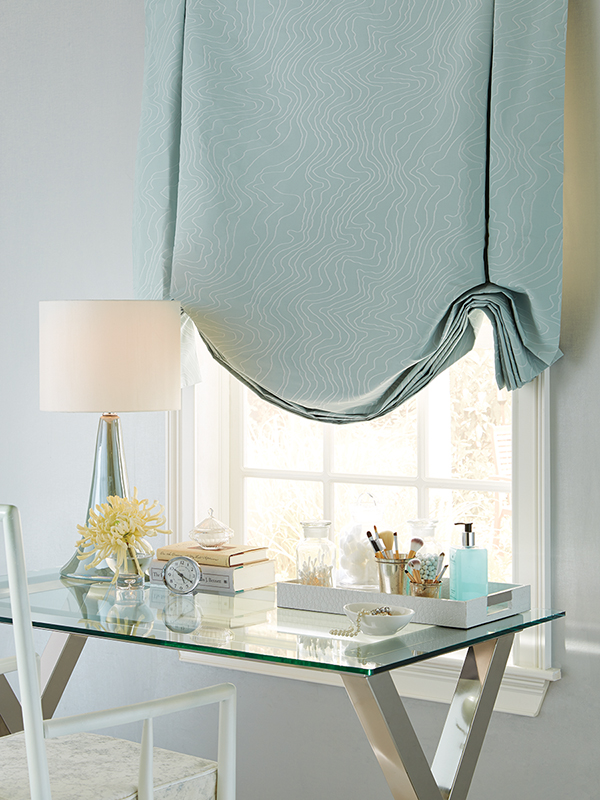 Flat Roman Shade
Flat Roman shades are good for small to large windows.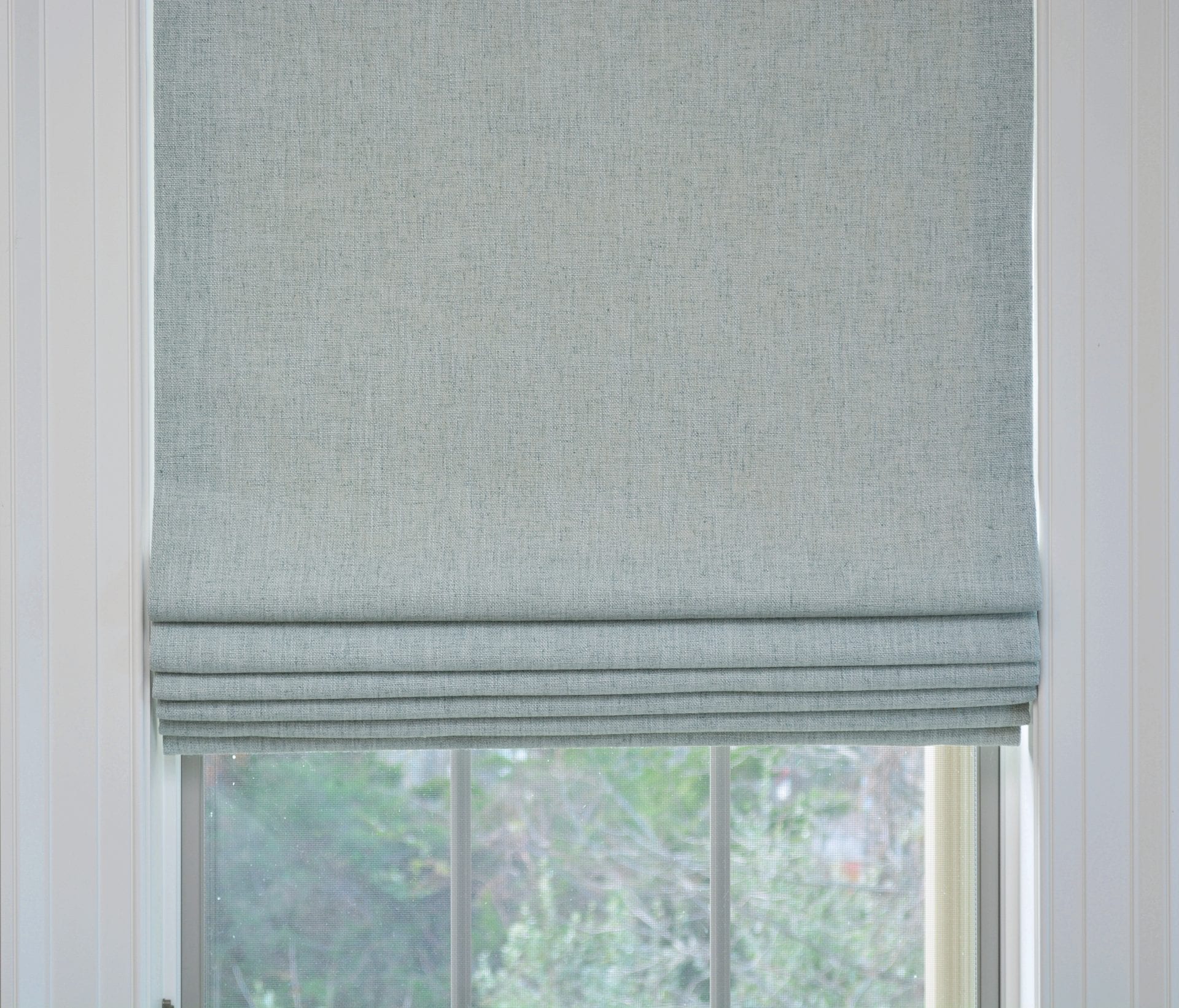 Scallop bottom shade 
This type of shade is recommended usually for smaller to medium size windows, due to the design of it.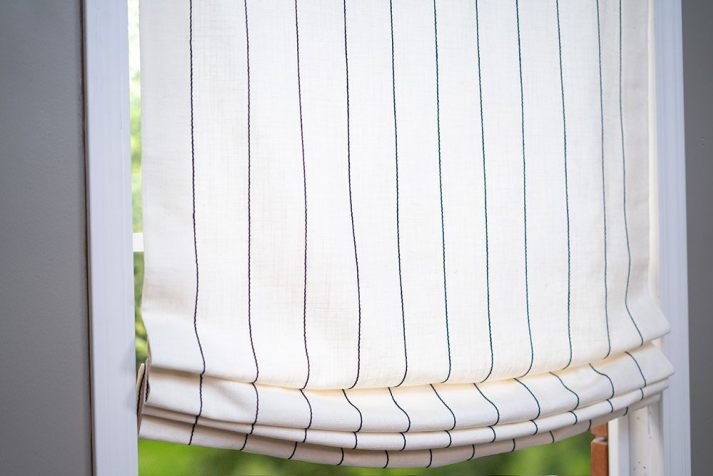 Waterfall shade
This type of shade will work for most types of windows. Due to the type of design, it allows it to be much wider and longer if necessary.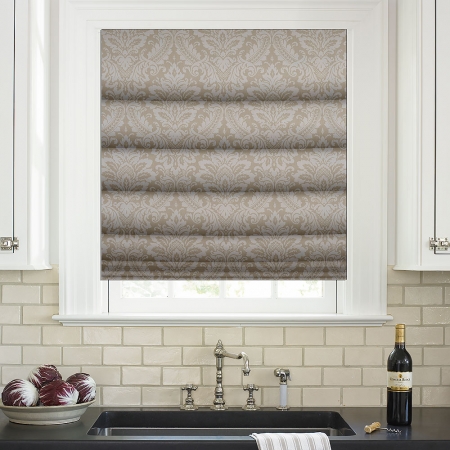 Fabric Shades
At Galaxy Design, we have a wide variety of fabric shades and roman shades to transform the space in your home into a relaxing retreat with its unique character and texture. You can select from a wide pool of beautifully styled fabrics that will bring an air of elegance to your rooms. Boasting a soft look and feel of luxurious fabric, our roman shades are perfect window treatments wherever you require a formal or casual elegance.
Finished and Fine
Our shades are ribs sewn, cords-hidden, fabric hemmed, and are available in different folds and linear options.
Grand Fabrics Collection
We have fabrics from all over the world, making us one of the most exclusive inventories in the industry.
Transform Rooms
Our fabric shades offer modern elegance that brightens any room. Fabric shades can play a major role in transforming the aura of your room.
What is so special about our Roman shades?

Roman Shades are a classy and neat way of covering your windows. What makes them distinctive from others are their wide pleats that give an accordion-like look as you open and close them. Our shades are robust, elegant, and function well as they are made from popular materials like bamboo. Our selection of shades comes in different designs and colors. Additionally, we also have shades with special features including fabric shades, cordless roman shades, thermal roman curtains, blackout shades, and more. Let Galaxy Design help you create beautiful window spaces and transform your home.
Which materials are best for roman shades?

Fabric roman shades are often the go-to choice because they work exceptionally well with the sleek folding action. Another advantage of fabric shades is that these are available in a wide variety of patterns and prints. Bamboo is a popular choice because of its natural, eco-friendly color tone while it also works very well with most decors. Also, bamboo is strong and long-lasting. In case you are looking for something different, going for a roman shade made from wood or paper will draw the eyes of your guests towards the window.
Do Galaxy Design roman shades come in different colors and patterns?

Yes! At Galaxy Design, you will find fabric roman shades in different colors and delightful patterns. You will have a delightful set of options to choose from. These include paisley, floral, chevron, damask, trellis, striped, and more. We have a large selection than ensures that you'll find the right fabric roman shade that goes in sync with your unique sense of style. 
One of the most popular roman shade styles is the custom flat shade. It has a smooth appearance in front while it also has folds that stack neatly on the bottom. It is modern, clean, and very user-friendly. Most of these can be easily hung up immediately and they come with a weighted bar that is sewn into the hem for smooth actions while there is hardware included for mounting. You can either hand them inside or outside the window frame.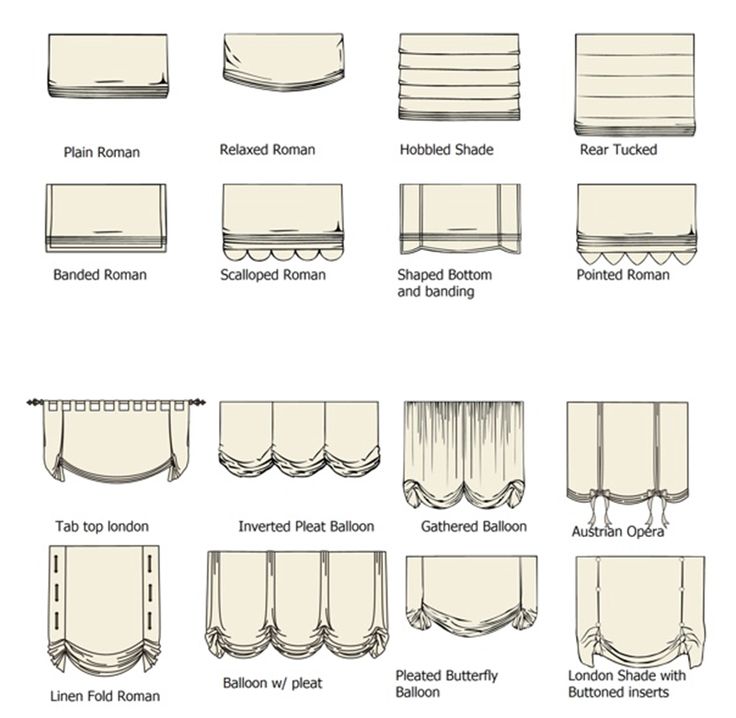 Which lining type to choose for your roman shade?
For the most part, the lining is always recommended for all types of roman shades.
There are 3 different types of linning for roman shades.
1- Black outlining, this allows for the shade to hang much better due to the weight of the fabric as well as it provides room darkening and privacy.
2- Thermal lining: This type of lining provides privacy and it is bit softer so it helps the appearance of the shades as well as protects the fabric on the shade from being damaged by direct sun. As the name describes it also provides a thermal layer that can keep the cool or hot temperatures 
3- Regular cotton lining: This can be a 100% cotton lining or 50/50% cotton-poly lining. This type of lining will protect and prolong the life of any roman shade.
Which type of mechanism to operate to choose