Unique Drapery Hardware Included With Every Elegant Drapery Package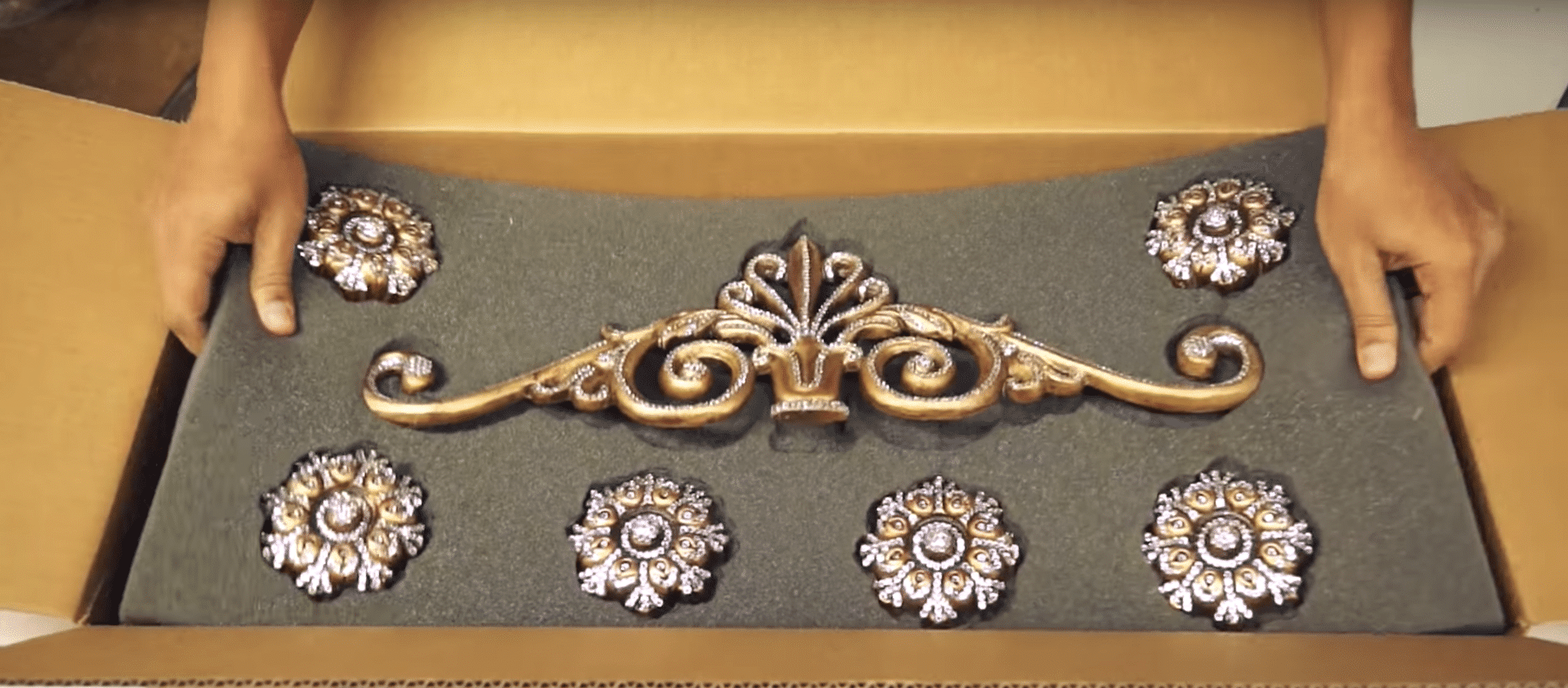 We never want to compromise the quality of the products
. 
We handle each item one at the time
We primer them to make sure that hardware hold its paint, this is how we can offer lifetime warranty, we know that each item is going to make a difference in the way the window treatments look, so we pay a lot of attention to the details of each product.
The assembly of the product is very important and consist of many steps
Each item is painted first and dried Each package goes through a 7 steps quality control that make sure that all orders contains color screws.
Each item is dried and sealed to make sure that the paint won't chip.
All the hardware are inspected for colors consistency before they are packaged in plastic bag till they get to the next destination for final touches
Swarovski Crystal Elements
The items that are being embellished with Swarovski elements will then go to our crystal application department where our expert stone setter apply and sent crystal stones in a detailed order. Upon completion then they are checked again to make sure that crystal are adhere secure before final packaging. 
Packaging and Handling
The packaging is done by cutting out the foam to make sure that all items are fitted and don't move around during the travel before getting to the destination.
Shipping
Once your package have been inspected and gone through our quality control deportment then packages are send out through UPS.  All packages are insured for damage or lost packages. 
Rest assured that we will do all that is possible to be sure that you get the most elegant drapery packages you ordered.
it was easy and simple they showed me many different designs ideas of the worked for my window types I asked them to come out and help me with my project. I love my screen shades they are beautiful colors and they blend perfectly for my office . Thank you Galaxy Design for helping me with my window treatments
Salina Asidera
DR
Awesome products and service! I ordered some drapes and valances package for my house. Is has changed whole look of my home. I love them. Thank you Galaxy Design and your team !
Shobha Patel
Client
This is second time that i ordered product from Galaxy. Very beautiful and quality products. After I saw some of free design consultation from website and do it by myself. I'm very satisfied with the result. Thank you, Galaxy!
Thuy Dao
I highly recommend galaxy design for everyone. I 💘 working with Steve and Anat they guide you through every step of the process. At the end I have beautiful drapes and hardware I'm very grateful thank you.
Marie Juste
Client
5 Simple Steps To Dress Your Windows
We stand behind our products